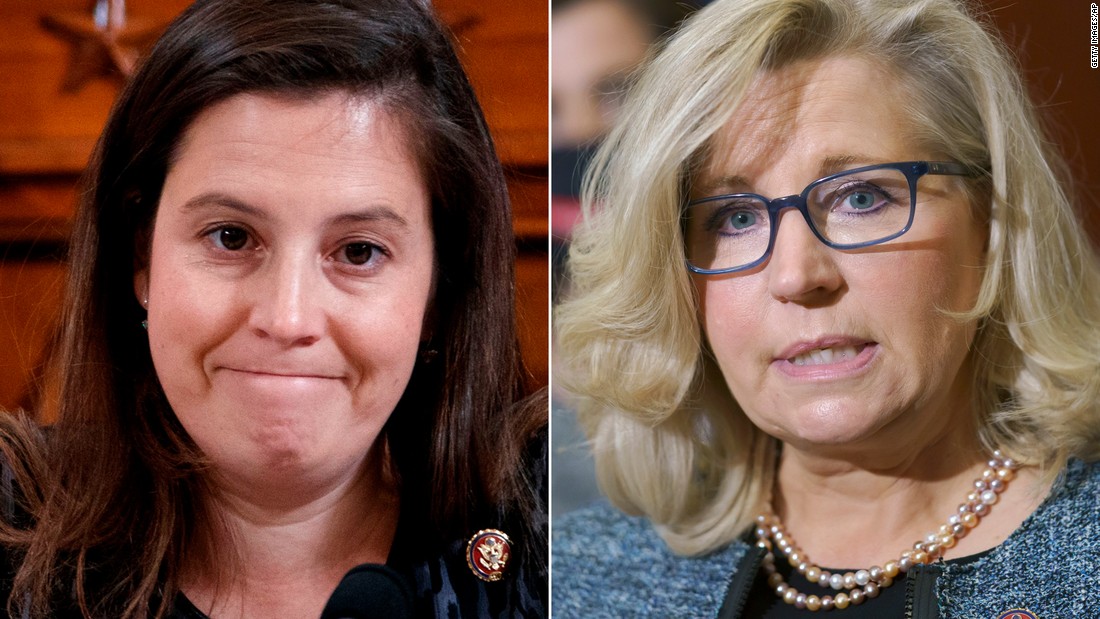 Former President Trump made clear Thursday that he planned to back New York Rep. Elise Stefanik's bid for the No. 3 House GOP leadership position, despite a challenge from Texas Rep. Chip Roy.
"Can't imagine Republican House Members would go with Chip Roy – he has not done a great job, and will probably be successfully primaried in his own district," Trump said in a statement, adding, "I support Elise, by far, over Chip!"
What we know: Stefanik, a high-profile Trump defender, faces conservative challenger Chip Roy Roy but his candidacy is viewed as a long-shot and she is widely anticipated to win. The New York congresswoman also has the backing of House GOP leader Kevin McCarthy and Whip Steve Scalise.
Roy, a member of the far-right and Trump-aligned House Freedom Caucus, sent a letter to colleagues earlier this week casting doubt on Stefanik's qualifications.
"I do believe that she should have an opponent," Roy said Thursday.
Roy said that while he has respect for Stefanik, his concern is the pace at which the vote to fill the post is happening.
"One of my biggest problems is that we're not taking the time to have this conversation," Roy said.
He argued that he thought it was "purposeful" to try to "jam" the vote through.