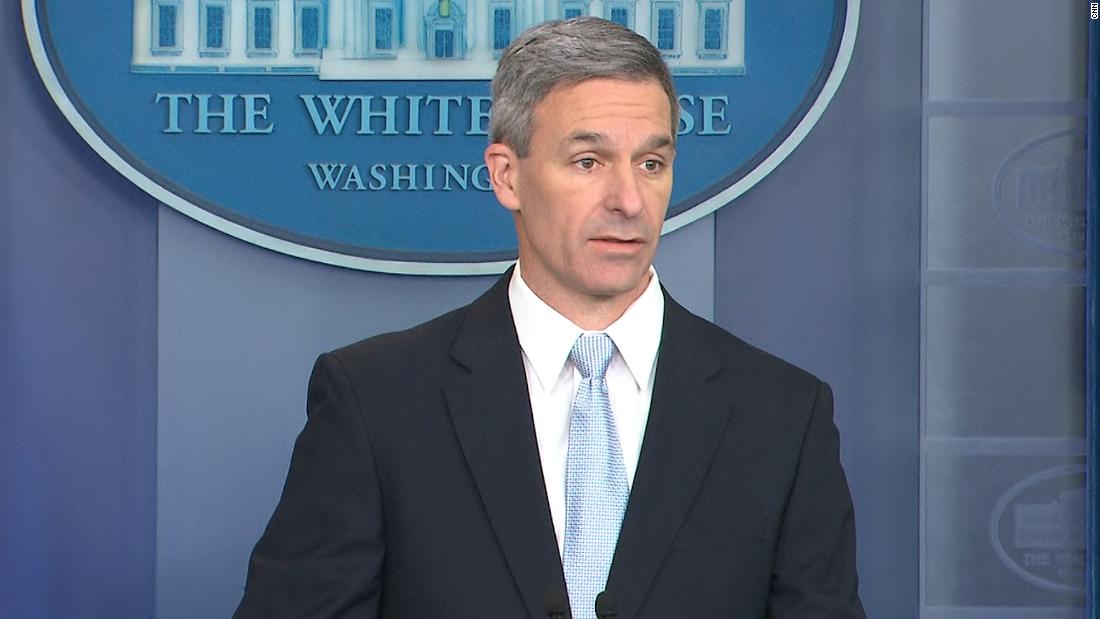 Cuccinelli said his interview lasted roughly four-and-a-half hours.
The committee spent about 30 minutes asking Cuccinelli about what occurred on January 6, he said, and another 30 minutes asking him about DHS preparations for that day. But the rest of the interview was not related to what took place on January 6, Cuccinelli added, making clear the amount of time spent on each topic was a rough estimate based on memory.
"It was striking how little time was spent on January 6," he told CNN in an email.
The committee did ask Cuccinelli about conversations he had with former President Donald Trump, Cuccinelli told CNN. He said he identified topics that were discussed but declined to answer more detailed questions about those discussions.
Investigators also inquired about Cuccinelli's discussions with former White House chief of staff Mark Meadows, he said.
The committee declined to comment when asked about its interview with Cuccinelli.
Cuccinelli was a consistent presence in Oval Office meetings where various plans to challenge presidential election results in key states were discussed, according to documents released by the Senate Judiciary Committee.
Cuccinelli told CNN in October that he did tell Giuliani the department had no legal authority to seize voting machines or interfere with state-run elections. Cuccinelli also said that "no one at any level pushed us to do anything outside of our existing mission sets."