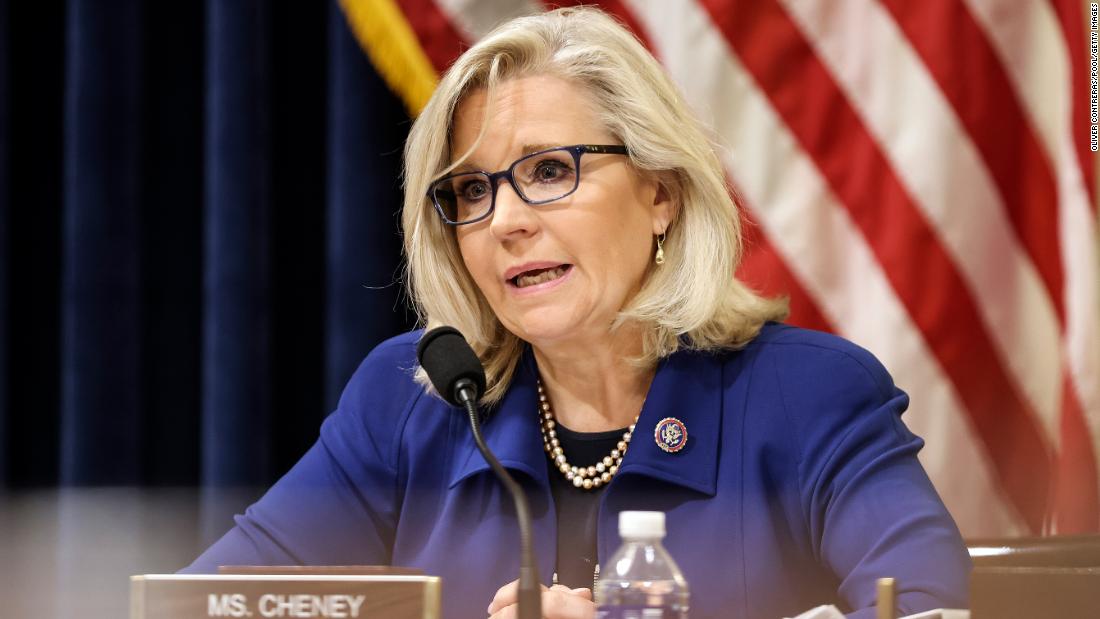 That's a really succinct way of putting it. And, again, a stark choice before Republicans.
As Cheney notes, you simply can't be the servant of two masters — especially when those masters are directly contradicting one another.
Trump has spent the last year-plus telling anyone who will listen that the 2020 election was stolen — despite every available piece of evidence showing that it wasn't. The Constitution — and those who adhere to it — is based on the peaceful transfer of power and the rule of law. You can't simultaneously put the Constitution at the center of your political beliefs and support Trump's attempts to undermine it at the same time. It just doesn't work.
Unfortunately for Cheney (and the rest of the country), it appears that adherence to Trump, well, trumps everything else.
And, it's not just those poll numbers.
Remember that:
3. Republican candidates around the country are clamoring for Trump's endorsement, convinced that winning it virtually assures them of victory in a competitive Republican primary.
6. Trump is the clear frontrunner for the 2024 presidential nomination, with large majorities of Republicans telling pollsters they hope he runs again.
Add it all up and it seems pretty clear that the majority of Republicans have already made their choice: They have sided with Trump and left the Constitution by the wayside.
Cheney's warning then is almost certainly too little, too late. Over the past year, the Republican Party writ large has been faced with a series of choices about its future. Over and over, they have chosen the path of following Trump — further and further down the rabbit hole of election fraud and further and further away from the constitutional conservatism that had long been the backbone of the party.
Cheney has been one of the few voices willing to speak out about the choices her side is making — and what they are leaving behind in doing so. But, at least at this moment, she seems like a faint voice screaming into the void. Her party just isn't listening.