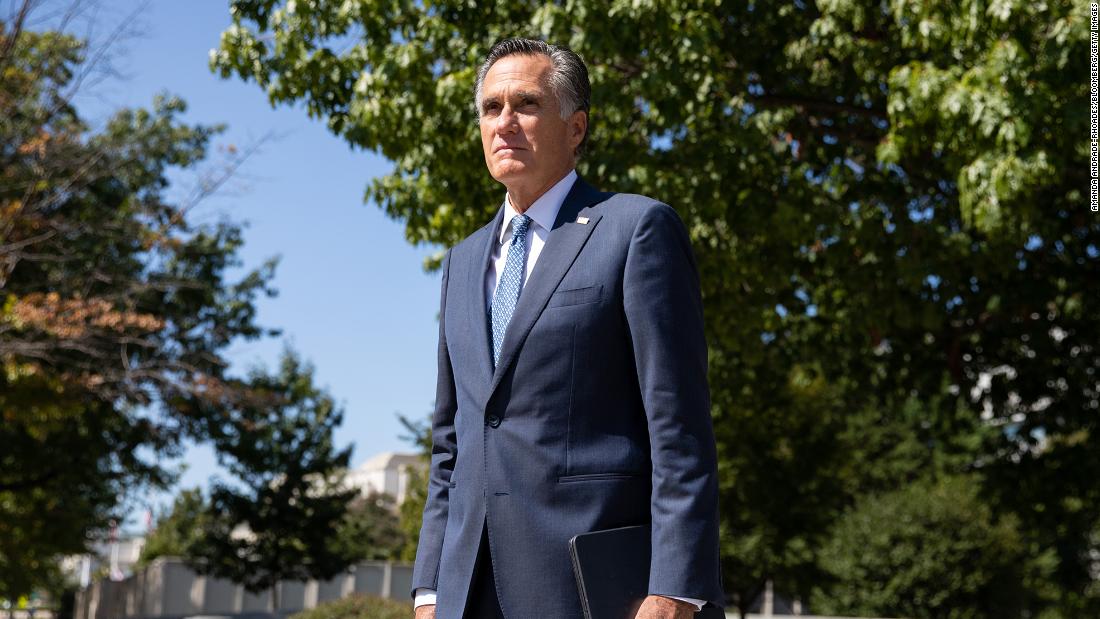 The John F. Kennedy Library Foundation
announced Friday
that the Utah Republican senator would receive the award for his
vote in 2020 to convict
Trump on an article of impeachment, and his "consistent and courageous defense of democracy."
"During a time of grave threat to U.S. democratic institutions, Mitt Romney has been a consistent but often solitary Republican voice in defense of democracy and the rule of law," the foundation said in a news release Friday.
Romney — who
unsuccessfully challenged
JFK's brother Ted Kennedy for his Massachusetts US Senate seat in 1994 — will be presented the award by President Kennedy's daughter, Ambassador Caroline Kennedy, and her son, Jack Schlossberg, in a virtual ceremony in May.
In 2020, after the House charged Trump with two articles of impeachment, Romney was the sole Republican to vote to convict Trump for abuse of power, becoming the first senator in US history to vote to remove from office a president from the same party. Romney voted with Republicans to acquit Trump of the second article of impeachment, obstruction of Congress.
Romney's votes were a notable break with his party, and at times, he has been a lone GOP voice in the Senate to speak out against Trump's behavior while in office. During and after the 2020 election, Romney pushed back on Trump's baseless claims that there was widespread fraud in the election, including mail-in voting, acknowledged Biden as the President-elect, and criticized Trump's attempts to overturn the election results.
"I don't want to federalize the elections," Romney said Monday. "That's not what the Constitution demands, and I think states should have responsibility for conducting their elections."
CNN has reached out to Romney's office for additional comment.