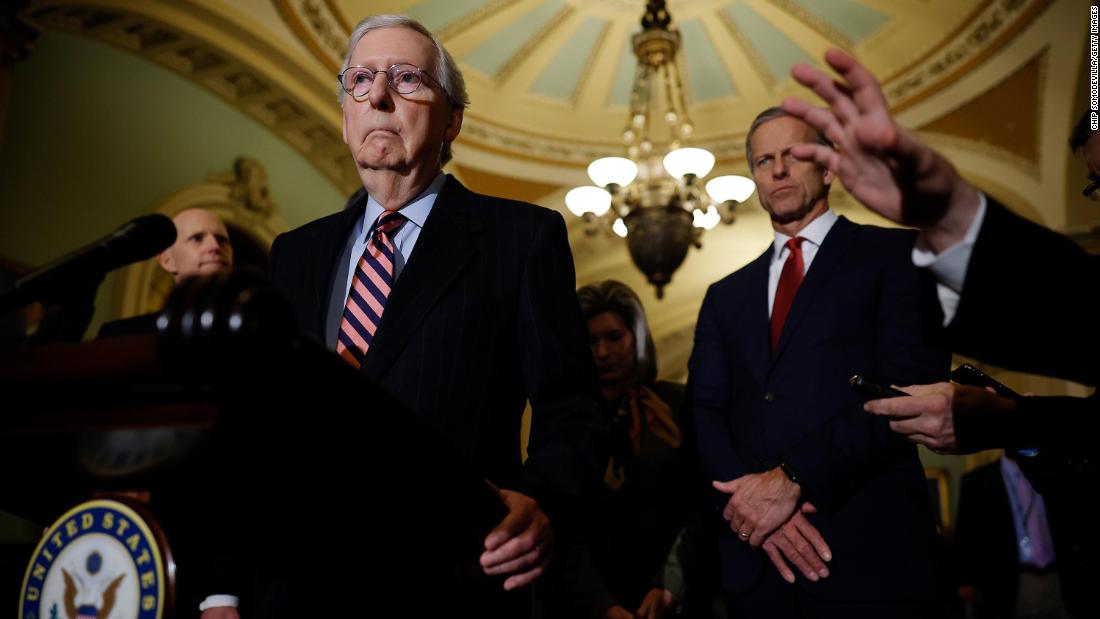 The Kentucky Republican also expressed interest in what else the House select committee investigating the attack on the Capitol will discover, in a break with House Republican leaders who dismissed the committee's work as political.
"I was not," McConnell told CNN's Manu Raju when asked if he was in contact with Meadows and or White House officials to urge Trump to do more to stop the riot. "But I do think we're all watching, as you are, what is unfolding on the House side, and it will be interesting to reveal all the participants involved."
His comments come after Meadows'
texts
with members of Congress and others on the Hill on January 6 were released Monday by the House select committee.
Reps. Liz Cheney of Wyoming and Adam Kinzinger of Illinois, both Republicans and members of the committee, voted with Democrats in favor of the referral.
Mississippi Rep. Bennie Thompson, a Democrat and chairman of the select committee, told Raju on Tuesday that the panel will "make a decision within a week or so when to release" the names of the authors of the texts to Meadows. At this point, he added, the panel had only identified House members who had sent their former House colleague text messages, and not senators.
Thompson said the committee felt it was "important" to first put the content out before making the names public.
"Then we will do our own review on the committee as to if and when we will release them," he said. "We will do it. I can't tell you exactly when that will be."