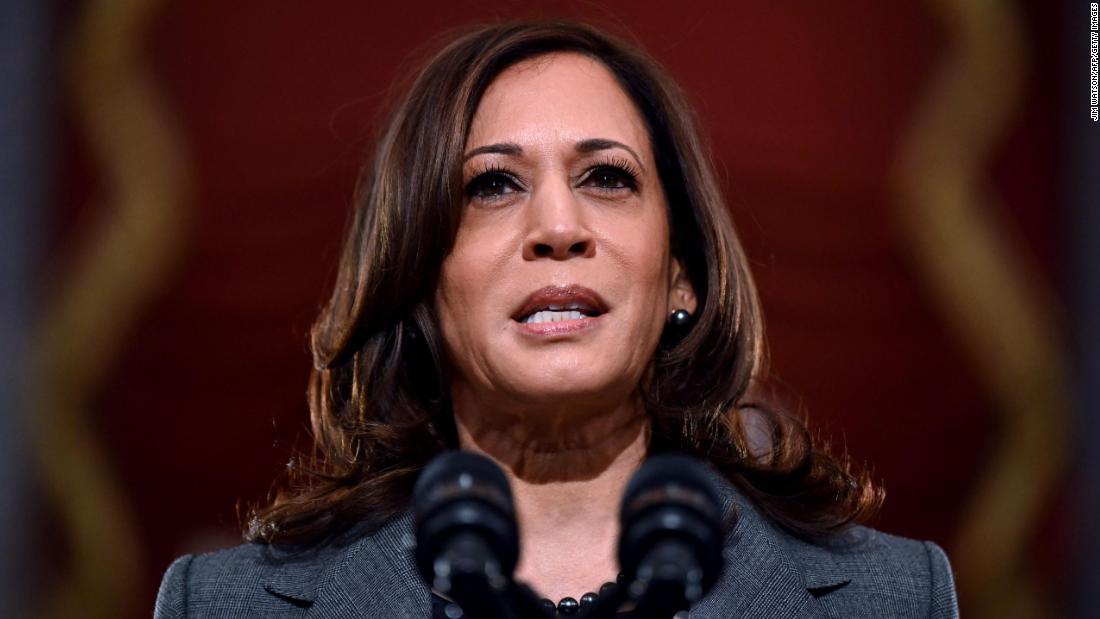 A former law enforcement official and a White House official confirmed to CNN that the then-vice president-elect was the unnamed "protectee" listed as being removed from the building at approximately 1:14 p.m. ET on January 6, 2021. The evacuation came just seven minutes after Capitol Police
began investigating the bomb,
according to an internal police timeline obtained by CNN.
In remarks on Thursday marking one year since the insurrection, Harris said she had been inside the Capitol that morning for a classified Senate Intelligence Committee briefing before leaving.
"On that day, I was not only vice president-elect, I was also a United States senator. And I was here at the Capitol that morning, at a classified hearing with fellow members of the Senate Intelligence Committee. Hours later, the gates of the Capitol were breached," Harris said.
"I had left. But my thoughts immediately turned not only to my colleagues, but to my staff, who had been forced to seek refuge in our office, converting filing cabinets into barricades."
At the time, the Office of the Vice President-elect had declined to comment on Harris' whereabouts, but an aide told CNN she was "safe," as violence ravaged the Capitol.
The DNC bomb threat was cleared at 4:36 p.m. ET, according a timeline obtained by CNN.
CNN previously reported the device and a similar one placed at the Republican National Committee's headquarters had been rigged to egg timers and filled with an explosive powder. The bombs were discovered within minutes of each other around 1 p.m. ET on January 6, 2021, just around the time that a mob of angry supporters of then-President Donald Trump descended on the Capitol after a rally near the White House during which Trump spoke, according to an account the acting chief of the US Capitol Police gave to lawmakers in January 2021 and an FBI poster seeking information on the suspect.
Harris returned to the Capitol after 8 p.m. ET following the insurrection to join the certification of the presidential election.
This is a breaking story and will be updated.