Ministry of Defence police and navy contractors Babcock are investigating diesel theft from a naval dockyard.
It follows a report in The Sun that £250,000 of fuel was stolen from Devonport dockyard in Plymouth.
The stolen fuel was found in a tanker truck while assault ship HMS Bulwark was being refitted last September, said the Ministry of Defence (MoD).
Shadow Armed Forces Minister Luke Pollard, Labour MP for Sutton and Devonport, said it was "embarrassing".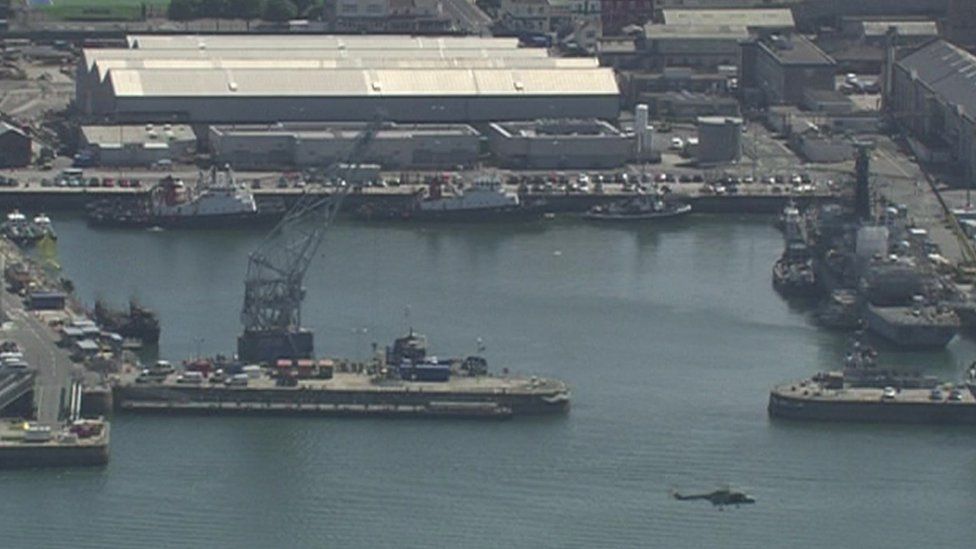 "The team in Babcock are investigating it," said an MoD spokesperson.
"It was a theft of their fuel and they have assistance from Ministry of Defence police in their investigations.
"The fuel was in a fuel lorry (tanker) which was tasked to fill a fuel tank on a generator in the navy base.
"The driver was a civilian.
"This generator was likely to provide electricity to HMS Bulwark whilst she is in extended upkeep period."
The MoD said in a statement that it was "aware of an incident last year involving the alleged theft of fuel from a contractor within HMNB Devonport".
It continued: "There was no disruption to defence operations and the MoD has no further comment."
Mr Pollard said: "The theft of fuel from a Royal Navy warship is not only criminal, it takes scarce resources away from our military in a time of national crisis.
"Having such a huge amount of fuel stolen is not only embarrassing but it also raises serious questions about the security at one of our most secure naval bases."
Babcock declined to comment.
Devonport is the largest naval base in Western Europe and has been supporting the Royal Navy since 1691.
The site covers more than 650 acres and has 15 dry docks, four miles of waterfront, 25 tidal berths and five basins.