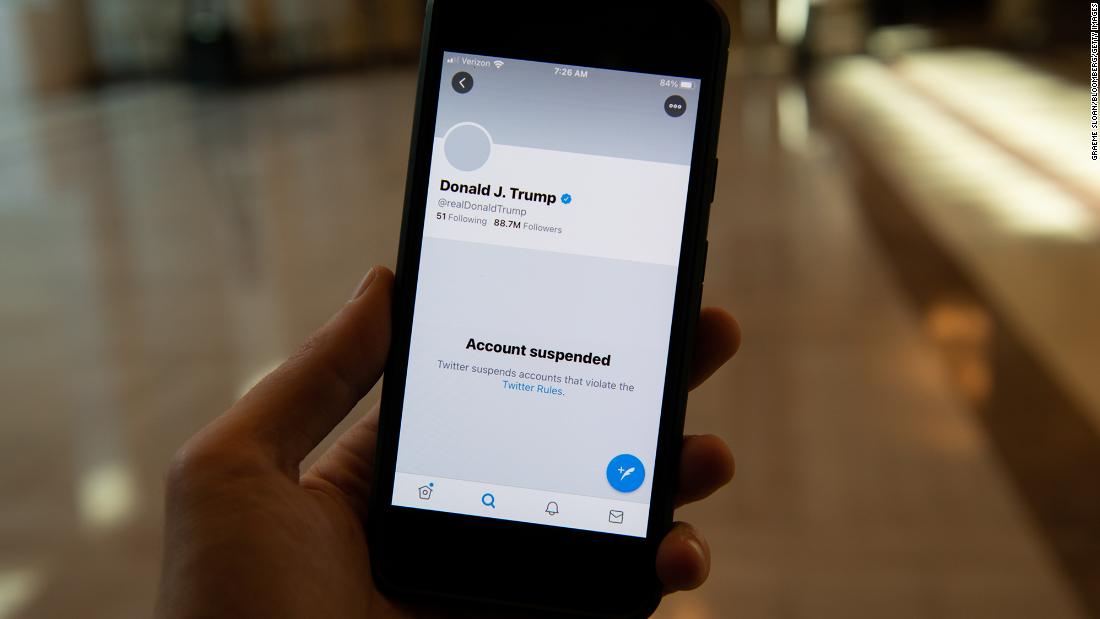 Chartbeat's
list
of the year's "most engaging stories" is a window into what we chose in 2021. More than 30 of the 110 headlines are about Donald Trump or members of his family. Only 8 of the headlines are about President Biden, and most of those also involve Trump.
The No. 1 story was Amy Gardner's January 3 scoop for the Washington Post with the audio of Trump's hour-long call with Brad Raffensperger. The call was a key part of Trump's coup attempt.
"Four more of the top 10 were related to the Jan. 6 insurrection," Poynter's Rick Edmonds
pointed out
. "The highest-ranking story about President Biden and his return-to-normalcy administration ranked 52nd."
"Covid-19 did not match the level of interest Trump generated but was represented" on the list, Edmonds added. "Second on Chartbeat's list was a story, revised through the year by Stat infectious disease reporter Helen Branswell, comparing the three main vaccines." Stories about Gabby Petito, the "Rust" shooting, and several killing sprees also ranked highly. But if I had to isolate one theme, it's that the aftermath of the Trump presidency dominated during Biden's first year.
Since it's year-in-review time, what were the top 10 media stories of 2021? What qualifies as a media story, exactly? Here's my imperfect shot at a list:
President Biden restored daily press briefings and other norms, though he was far less accessible than many reporters wanted. His first year in office was misshaped and reshaped by Covid-19. Outside the United States, his administration pledged support for pro-democracy media.
Trump was out of office but not out of sight. He, his family members and allies dominated right-wing media. Lara Trump and Kayleigh McEnany joined Fox. Other boosters competed for time on Newsmax and OAN. Fox remained the beating heart of GOP media, with Newsmax far behind in the TV ratings. The death of Rush Limbaugh prompted a conservative media radio war. Tech startups sought to harness far-right energy but with limited success. Trump said he would launch a massive media platform, and time will tell if he ever does.
All of the cable news channels made post-election schedule changes. Brianna Keilar moved to CNN's morning show. Greg Gutfeld gained a late-night hour on Fox. Lou Dobbs was ousted at Fox Business. Juan Williams left "The Five." Chris Cuomo was fired by CNN. Brian Williams left MSNBC. Rachel Maddow renewed with NBC, but will leave her daily show in early 2022. Chris Wallace leaped from Fox to CNN+, which will launch in early 2022.
— ABC's "World News Tonight with David Muir" was the most-watched daily newscast in the US, with an average of 8.2 million viewers season to date.
— Fox's "Tucker Carlson Tonight" was the biggest show on cable news, with an average of 3.2 million viewers.
— According to Amazon, the year's best-selling new book was "American Marxism" by Mark Levin.
— CNN ranked as the #1 digital news destination, according to ComScore.
— Puerto Rican Reggaeton star Bad Bunny was the most-streamed artist in the world on Spotify.
— The best-grossing movie domestically was "Spider-Man: No Way Home."