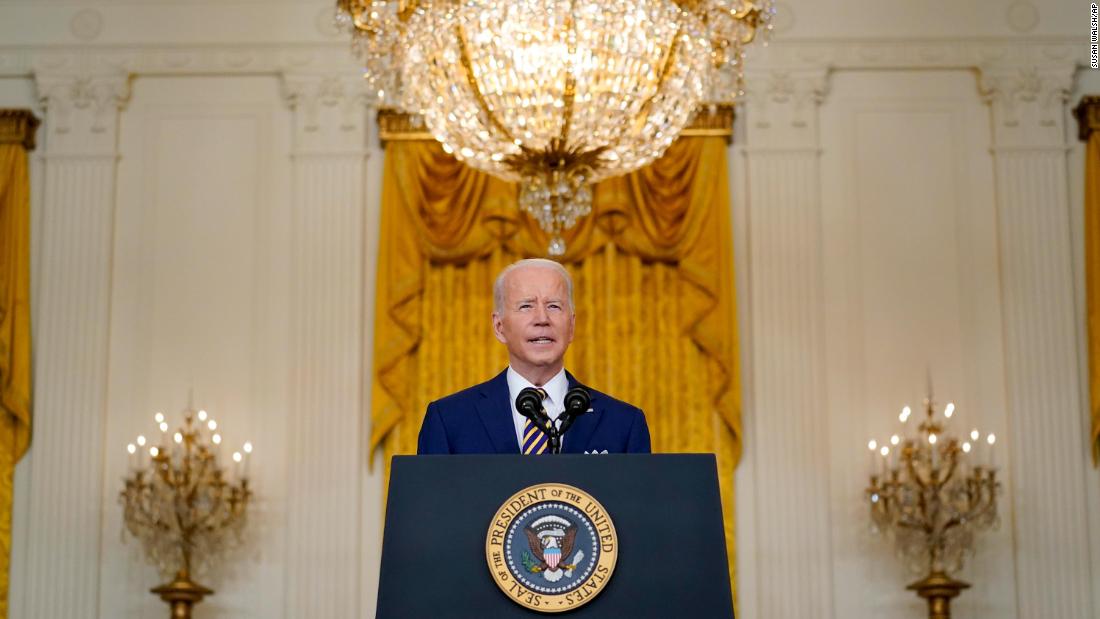 And while Biden started with a lot of promise in public polling data, the results now are anything but good. The President finds himself in a popularity hole as he begins year two of his presidency, and his party is likely to suffer in the midterm elections if things do not turn around.
Start out by just looking at his
overall job approval ratings
. Biden has an approval rating of only about 41% and a disapproval rating of 54% in an average of polls. This makes for a net approval rating of -13 points.
Biden's poor ratings are quite a turnaround from where he was earlier. In the middle of September, his net approval rating was -3 points. Biden stood at +11 points in the middle of May. His first net approval rating of his presidency was +19 points.
No elected president in the polling era besides Trump has ever had a negative net approval at this point in his presidency. Trump's was at -17 points and was actually improving. Biden's is stagnant if not down a touch.
Among Americans 18 to 34 years old, Biden had a net approval rating of -15 points. He won this group by 21 points in the 2020 exit polls.
We also see Biden struggling relatively among voters of color. His net approval rating with them in a recent average of polls comes in at about +15 points. He won this group by 45 points in the 2020 exit polls.
His ratings on the economy overall are better but by no means good. This month, Biden is averaging a 39% approval rating to a 56% disapproval rating. This net approval rating of -17 points on the economy is the worst on record for any president through one year since at least 1978 and Jimmy Carter. Carter had a -8 point net approval rating.
What's perhaps most surprising is how much worse Biden's ratings on the economy are compared with those of his predecessor. The economy was actually Trump's strong suit. By this point in his first term, he had a +8 point net approval rating on the economy.
Arguably, Biden's biggest problem is that he's seen a significant drop-off in the two biggest issues on voters' minds. Not only is Biden slagging on the economy, but his approval rating on the coronavirus pandemic has fallen off as well.
Biden can perhaps take solace in the fact that his ratings on the coronavirus are still considerably better than Trump's were at the end of his presidency. Still, they aren't where they need to be for his own political fortune.
We can see how Biden's ratings can hurt his party by examining the generic congressional ballot. Republicans hold a nominal 1-point advantage on it right now. This is basically within the margin of error. The key is putting this edge into historical perspective.
In the 10 midterms with elected first-term presidents since 1954, the Republican Party has led on the generic ballot only twice at this point. It won the House in both of those years (2002 and 2010). The opposition party (i.e. the party that didn't control the White House) was ahead at this point on the generic ballot six times since 1954. It won or held control of the House all six times.
Ultimately, the one thing that can probably save the Democrats in November is if Biden's approval rating improves. That's certainly possible. However, it is unlikely. No president has seen a double-digit improvement in his net approval rating from now until his first midterm like Biden would need to have a positive net approval rating.
That said, no president in the polling era has had to deal with a global health crisis like the coronavirus this early in his first term, either. It's plausible that the old historical rules won't apply.