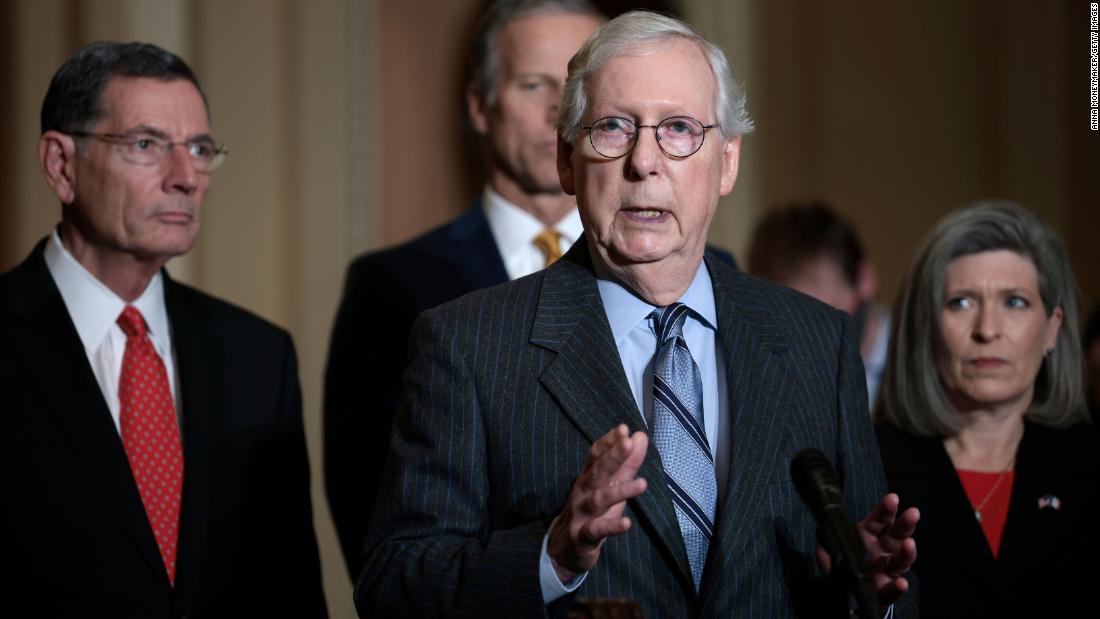 "It's important for candidates to remember we need to respect the results of our democratic process unless the court system demonstrates that some significant fraud occurred that would change the outcome," McConnell said.
Which is 100% correct. There is simply no evidence — at the state or national level — that suggests that the results of the 2020 election were fraudulent. None.
And McConnell is right that focusing on the idea of a stolen past election is the surest way to lose a future election. Elections are usually decided by a candidate's vision for what comes next, not by dwelling on what has already happened.
The problem? Lots of Republican Senate candidates are willingly accepting Trump's Big Lie about the 2020 election as a way to curry favor with the GOP base.
There's more. Lots more. But you get the idea: Supporting the Big Lie has become a sort of litmus test within the Republican Party. If you say the 2020 election was stolen, you are immediately identified as a Trumpist. If you side with facts and reject the stolen election narrative, you risk being labeled a RINO ("Republican in Name Only") who will be targeted by the former president.
That's the harsh political reality McConnell is up against. He can talk all day about the need to "respect the results of our democratic process" but the truth is that a whole lot of Republican Senate candidates have already gone all in on the Big Lie. And McConnell isn't changing any of their minds.