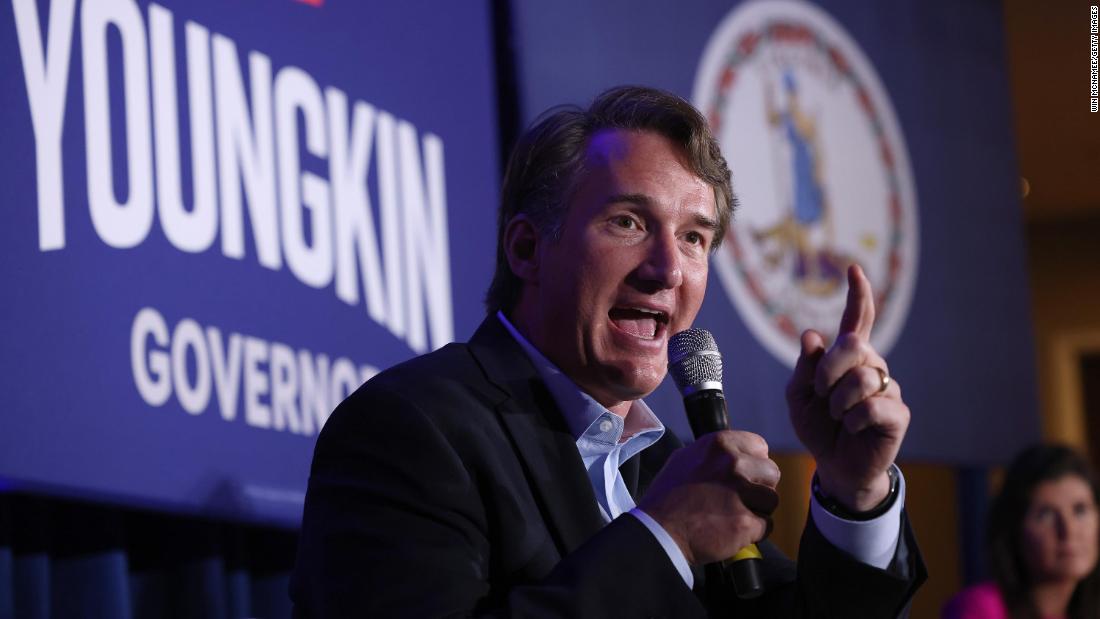 But, regardless of the outcome, one thing is for sure: Youngkin is already a winner.
Yes, Youngkin wants to win the race over McAuliffe and, in so doing, become the first Republican to win statewide in the commonwealth in more than a decade. (Bob McDonnell was elected governor in 2009.)
And, yes, losing this race — after a final few weeks of the campaign in which all the momentum was on his side — would be a hard pill for Youngkin to swallow.
But there's no question that — win or narrowly lose — Youngkin has proved himself to be something of a rarity within the modern Republican Party: a candidate who can walk the extremely fine line between being Trump-y enough for the GOP base but not too Trump-y for independents and suburban swing voters.
Remember that just a year ago, Joe Biden cruised to a 10-point win over Donald Trump in Virginia, crushing the incumbent in the northern Virginia suburbs.
How has Youngkin avoided that same fate? Well, he undoubtedly benefits from Trump no longer being in office and without the megaphone of Twitter.
But he has also happened into an unlikely message centered on a traditional Democratic issue: education.
It's put McAuliffe on the defensive for the entire last month of the campaign, a place no candidate wants to be.
If Youngkin wins, expect him to start being mentioned on vice presidential shortlists for 2024 — although it remains to be seen whether sharing a ticket with Trump interests the business-minded Republican.
But even if Youngkin loses narrowly, he is likely to retain a role in the national party as a leader in the ongoing efforts by the GOP to a) stay on Trump's good side and b) compete in swing state elections.
The Point: Before this campaign, no one in politics had heard of Glenn Youngkin. Now, win or lose, he's made a name for himself nationally.