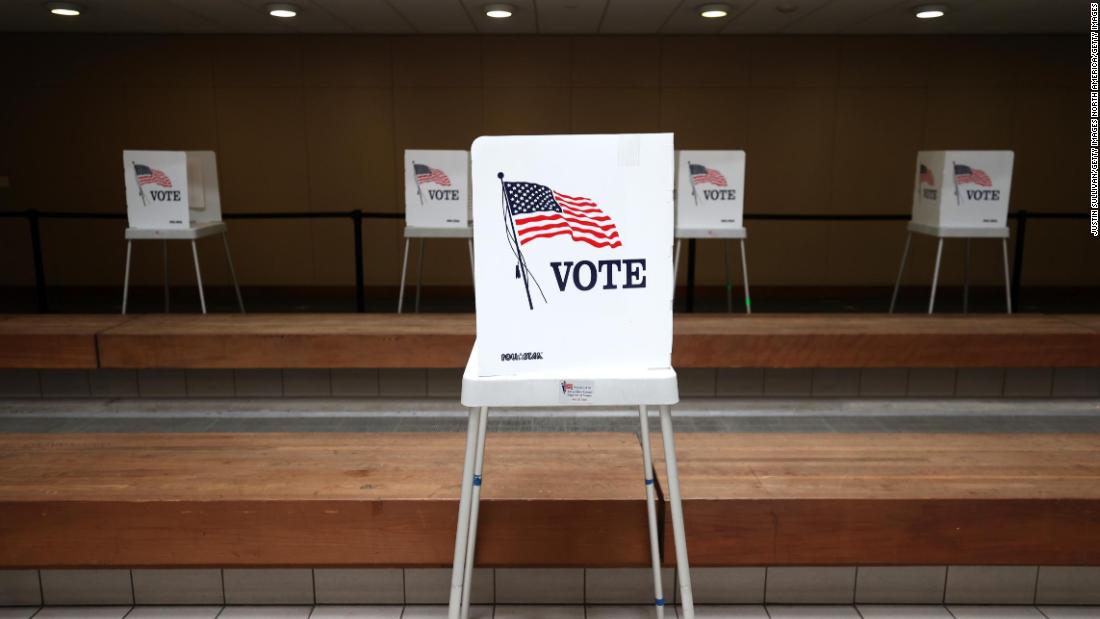 "The ballot box was stuffed, and stuffed like never before—and it's all on video,"
the former President said in a statement
released via his Save America PAC earlier this week. "Ballots were trafficked and sold in a massive operation in each Swing State. The evidence is so damning, what will the cowards who sat and did nothing about the stolen election say now? The way our votes were taken away is a disgrace to our Nation. It must be fixed."
But, here's the thing: There is simply no evidence of widespread voter fraud in the 2020 election.
The latest piece of evidence came Tuesday, when Ohio Secretary of State Frank LaRose, a Republican, said that a review from his office found that there may have been
27 illegally cast ballots
in the state in the 2020 election.
That's 27 potentially illegal ballots out of 5,883,999 cast in the 2020 general election in Ohio, where Trump beat Joe Biden by eight points. That means .00046% of the votes cast in Ohio's 2020 general election may have been fraudulent.
Now, that would be 27 too many, of course. Ideally, no one would break voting laws and cast a ballot they shouldn't. At the same time, 27 votes out of nearly 6 million cast is an absolute pittance — and not evidence of any sort of broad (or coordinated) attempts at voter fraud.
"Here are the facts: Ohio smashed voter turnout records in 2020 while providing Ohioans a secure election," LaRose said in a statement accompanying the release of the data. "Our state is proof positive you don't have to choose between secure or convenient elections — we have both."
The findings in Ohio are consistent with other states' election reviews.
* In Georgia, for example, where Trump personally interceded with the Republican secretary of state to find more ballots for him, three recounts — including one by hand —
revealed no major changes or any proof
(or even suggestion) of widespread voter fraud. Election investigators found four ballots that had been cast by people who were deceased — out of almost 5 million total votes cast. Those four dead votes comprise .00008% of the total votes cast in Georgia.
* In Nevada, the Republican secretary of state
said that claims about voter fraud
by the state GOP "do not amount to evidentiary support for the contention that the 2020 general election was plagued by widespread voter fraud."
* In Texas,
an initial audit of the 2020 vote
in the four most populous counties in the state found few potential discrepancies, which the counties were able to account for. That the initial phase of the report was released on New Year's Eve tells you how much attention the Republicans who pushed for the audit wanted these initial findings to garner.
*In Arizona, a so-called audit of Maricopa County ballots led by Trump supporters failed to produce any proof of widespread fraud. "The ballots that were provided to us to count in the coliseum very accurately correlate with the official canvass numbers,"
said one of the men tasked with audit.
And those findings from the 2020 election are also consistent with other audits of past elections.
One study from Loyola Law School professor
Justin Levitt
that tracked US elections from 2000 to 2014 in search of voter fraud — or, as he put it, "specific, credible allegation that someone may have pretended to be someone else at the polls" — found 31 such instances out of more than a billion votes cast. Thirty-one!
A five-year study on voter fraud commissioned by the George W. Bush administration reached that same conclusion back in 2007.
The New York Times wrote at the time
: "The Justice Department has turned up virtually no evidence of any organized effort to skew federal elections." And there's lots more!
The simple fact — proven time and time again– is that there is not now, nor has there even been, any evidence of widespread voter fraud in a US presidential election. Trump can talk until he is blue in the face about all the things wrong with the last election, but there's simply no data to back it up.