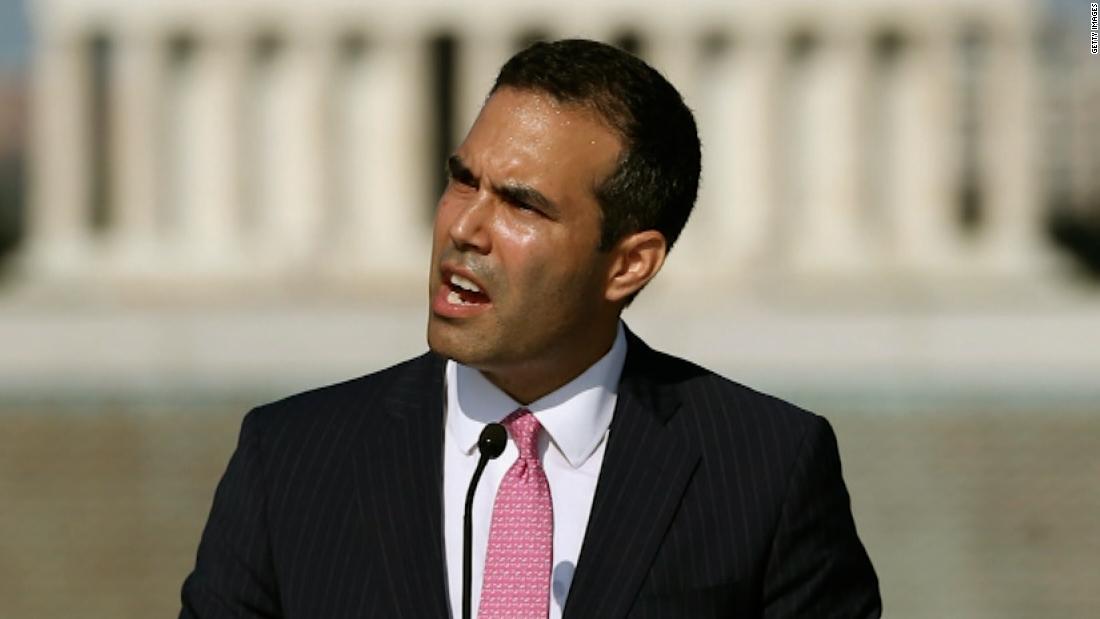 That's George P. Bush, the son of former Florida Gov. Jeb Bush, nephew of former President George W. Bush and grandson of former President George H.W. Bush.
That political lineage appears to be something that George P. is more than willing to throw over the side, however, like so many ambitious Republicans who beg and scrape to win the endorsement of former President Donald Trump.
In the run-up to Wednesday's announcement, George P.
tweeted a picture of himself on a cell phone
with this caption: "Great to speak with President Trump to discuss the future of Texas and how we are keeping up the fight to put America first. I appreciate the words of encouragement and support."
Which is something — especially when you consider what Trump has said about George P. Bush's immediate family.
Just in case you forgot:
* "We need another Bush in office about as much as we need Obama to have a 3rd term," Trump tweeted back in 2013. "No more Bushes!"
So, there's some baggage there. Like enough to go on vacation in Europe for a few months. (Side note: Are we doing vacation again?)
Early returns on George P.'s willingness to sell out his family to win over Trump are encouraging.
And if Trump does choose George P. over the scandal-tarred Paxton, the scion of the first family of Republican politics is very likely to be the next attorney general of Texas — and on a fast-track to the governor's mansion.
But at what cost?