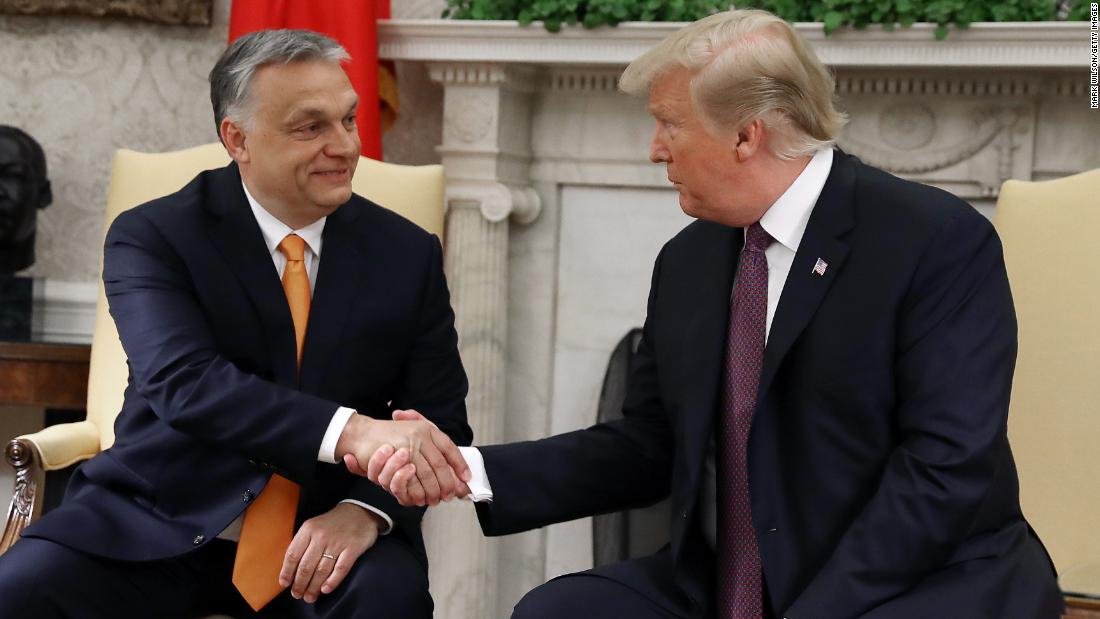 Which, in and of itself, isn't all that surprising. After all, Trump was an open admirer of Orban's time in office — even going so far as
to welcome the prime minister to the White House in 2019
, an honor long denied Orban by past US presidents. And Orban will be up for a fourth term sometime this spring, which explains the Trump endorsement timing.
But, the words that Trump used to endorse Orban are worth spending some time on because they are so revealing about what the former president values in a leader. Here's the Trump endorsement:
"Viktor Orbán of Hungary truly loves his Country and wants safety for his people. He has done a powerful and wonderful job in protecting Hungary, stopping illegal immigration, creating jobs, trade, and should be allowed to continue to do so in the upcoming Election. He is a strong leader and respected by all. He has my Complete support and Endorsement for reelection as Prime Minister!"
Let me draw your attention to two adjectives in particular that Trump used in the endorsement: "powerful" and "strong." And let me suggest that Trump is drawn to Orban not in spite of his authoritarian tendencies but because of them.
Consider what Orban has done in recent years to consolidate power and establish himself in the mold of a prototypical authoritarian:
There's more — lots more — but you get the general gist: Orban, over the past decade, has sought to consolidate power and eliminate both his opposition and the country's free media. And Trump admires him for it.
And it's not just Orban. During Trump's time as a candidate for president and then in office, he regularly praised authoritarian leaders for their strength and toughness. (Emphasis below is mine.)
There is, of course, a big difference between being strong (or tough) and being just. Strength is not wisdom — and often strength undermines wisdom.
Trump seems to not grasp that difference — or just doesn't care. In his mind, leaders take as much power as they can for as long as they can. Which explains not just his support for Orban but also his continued efforts to undermine the free and fair presidential election of 2020.