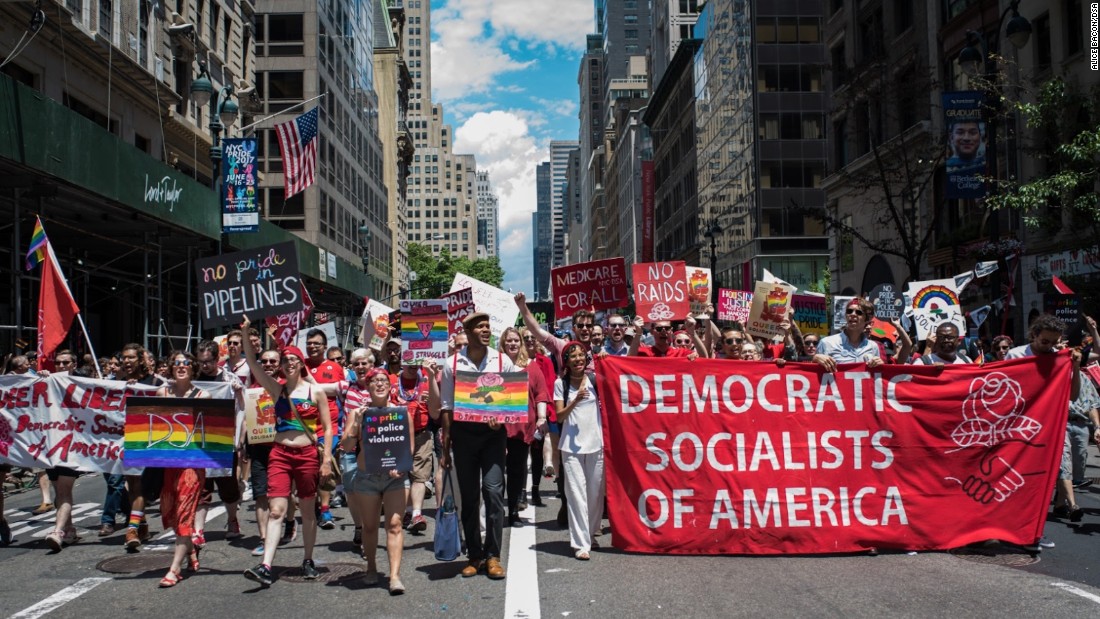 "Campaign public discourse — in paid media, earned media, and direct voter contact — and message and opinion research indicated that voters recalled attacks related to 'radical socialists,' 'Defund the Police,' and related messages,"
read a section of the report
, which was conducted by a series of Democratic advocacy groups including Third Way and the Latino Victory Project, and which was
first obtained by The New York Times
.
According to the analysis, a six-month deep dive into the messaging in various 2020 contests around the country, the socialism attack was the one that stung the most. Again, here's the
report
:
"The socialism attack was called out by many Members of Congress and candidates who were not successful who believe it hurt campaigns in states and districts with immigrant populations that fled socialist governments, including among Venezuelan, Cuban, Vietnamese, and Filipino voters."
The
results in 2020 House races
bear that out. Democrats were swamped in heavily-Cuban south Florida (losing the 26th and 27th districts) as well as as in California, where they lost three seats with considerable Hispanic and other minority communities. (Republicans netted a surprising
12 seats nationwide
.)
The report, viewed broadly, should sound the alarm for Democrats looking to 2022 — even as the party finds itself in a civil war between its liberal and moderate wings over election reform and the use of the filibuster more broadly.
The party is deeply divided over the right way forward — whether to continue to work for compromise with Republicans (as Manchin and President Joe Biden are advocating) on major issues or whether to push through as many liberal priorities as possible before the 2022 election (as Bowman and lots of his fellow liberals in Congress support).
The problem, of course, is that the liberal base of the party is ascendant. Aside from Biden, the best-known Democrats in the party are either well-established liberals like Speaker Nancy Pelosi or avowed democratic socialists like Sen. Bernie Sanders of Vermont or Rep. Alexandria Ocasio-Cortez of New York.
Trump's rhetoric is only the leading edge of what will be a main thrust of the Republican argument against total Democratic control in Washington heading into the 2022 midterm elections. And the timing of the radical socialist attack could hardly come at a worse time for Democrats — landing, as it does, right in the middle of a fight over what the second half of Biden's first two years in office should look like.