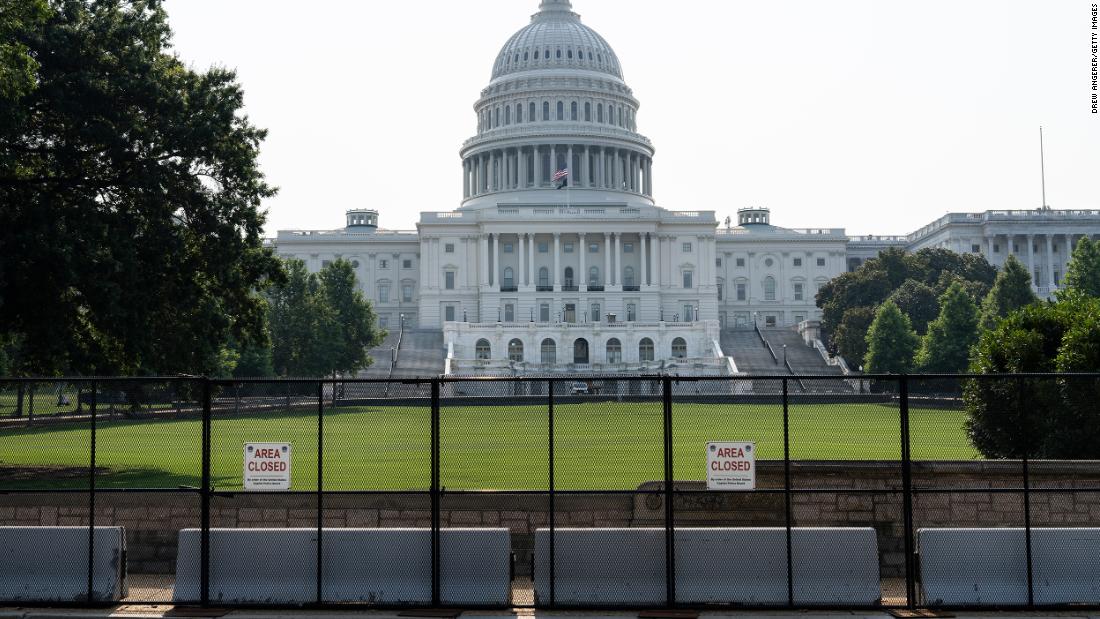 GOP Rep. Liz Cheney of Wyoming, who was appointed to the Jan. 6 select committee by House Speaker Nancy Pelosi, said the rhetoric around the investigation by House Minority Leader Kevin McCarthy and by those GOP members who Pelosi rejected to put on the committee has been "disgraceful."
"The American people deserve to know what happened. The people who did this must be held accountable," Cheney, an outspoken critic of former President Trump, told reporters outside of the US Capitol.
"There must be an investigation that is nonpartisan, that is sober, that is serious, that gets to the facts wherever they may lead, and at at every opportunity, the minority leader has attempted to prevent the American people from understanding what happened. To block this investigation," Cheney said.
Cheney said she agreed with Pelosi's decision to reject two GOP members appointed to the committee by McCarthy, Reps. Jim Jordan of Ohio and Jim Banks of Indiana, "I agree with what the Speaker has done."
"Today, the speaker objected to two Republican members. She accepted three others. She objected to two. One of whom may well be a material witness to events that led to that day, that led to Jan. 6. The other, who disqualified himself by his comments, in particular, over the last 24 hours. Demonstrating that he is not taking this seriously. He is not dealing with the facts of this investigation, but rather viewed it as a political platform. This investigation must go forward," she said.
"The idea that anybody would be playing politics with an attack on the United States Capitol is despicable and is disgraceful," Cheney continued.
Asked if McCarthy deserves to be Speaker of the House, Cheney told CNN's Manu Raju:
"I think that any person who would be third in line to the presidency must demonstrate a commitment to the Constitution and a commitment to the rule of law — and Minority Leader McCarthy has not done that."
Cheney's continued participation keeps the committee bipartisan even without anyone appointed by McCarthy. McCarthy slammed Pelosi's decision today and pulled the GOP members he selected from the committee, saying unless the House Speaker "reverses course and seats all five Republican nominees, Republicans will not be party to their sham process and will instead pursue our own investigation of the facts."
Watch Cheney's remarks to reporters:
CNN's Annie Grayer, Jeremy Herb, Ryan Nobles and Daniella Diaz contributed reporting to this post.