Some asylum seekers who cross the Channel to the UK will be given a one-way ticket to Rwanda, under new government plans.
The trial will involve mostly single men arriving on boats or lorries.
Prime Minister Boris Johnson said the £120m scheme would "save countless lives" from human trafficking.
Refugee organisations have criticised the plan as cruel, questioned its cost and impact, and raised concerns about Rwanda's human rights record.
In a speech in Kent, Mr Johnson argued action was needed to stop "vile people smugglers" turning the ocean into a "watery graveyard", adding the "humane and compassionate" plan was designed to break their business model.
He said he wanted to make clear to people arriving on the Kent coast they were better off taking legal routes and that the new plan would "over time prove a very considerable deterrent".
Around 600 people made the crossing on Wednesday, and Mr Johnson said the figure could reach 1,000 a day within weeks.
Mr Johnson said the scheme would be uncapped, affect those who arrived illegally since 1 January, and potentially involve tens of thousands in the coming years.
The BBC has seen accommodation the asylum seekers will be housed in, thought to have enough space for around 100 people at a time and to process up to 500 a year.
"We cannot sustain a parallel illegal system," the prime minister said. "Our compassion may be infinite, but our capacity to help people is not."
Recent research by Ipsos Mori suggested 60% of the public were dissatisfied with the government's migration policy – more than half of which cited Channel crossings.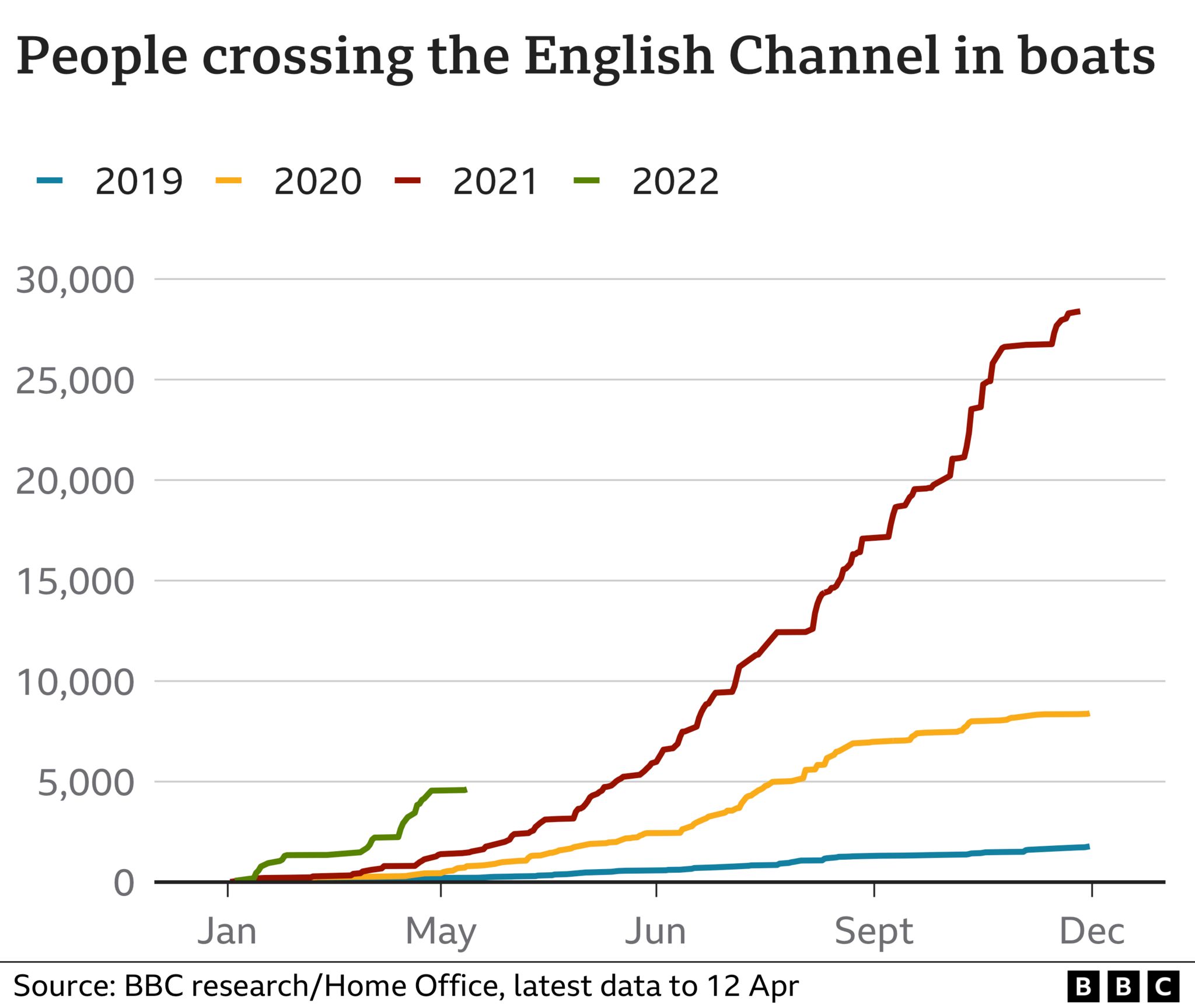 Home Secretary Priti Patel travelled to the Rwandan capital Kigali to sign the deal, who said it was a "global first and it will change the way we collectively tackle illegal migration".
BBC home editor Mark Easton, reporting from Rwanda, explained ministers face legal hurdles and substantial costs to launch the scheme.
Precise details of the plan are yet to be confirmed, but, he said the trial would be restricted to mostly single men the British authorities believe are inadmissible.
Under the proposal, Rwanda would take responsibility for the people who make the more than 4,000 mile journey, put them through an asylum process, and at the end of that process, if they are successful, they will have long-term accommodation in Rwanda.
The Rwandan government said migrants will be "entitled to full protection under Rwandan law, equal access to employment, and enrolment in healthcare and social care services".
The UK Home Office believes existing asylum law will be enough to implement the plan, but questions remain about the legality of the scheme.
Mr Johnson said the plan was "fully compliant" with international law, but acknowledged he expected it will be subject to challenge in the courts and from a "formidable army of politically-motivated lawyers".
Miranda Butler, a barrister who specialises in immigration law, says there are also "serious questions" about the the risks faced by migrants under this "expedited process".
"The courts have previously struck down as unlawful plans to send asylum seekers to third countries without proper legal protections being in place," Ms Butler adds.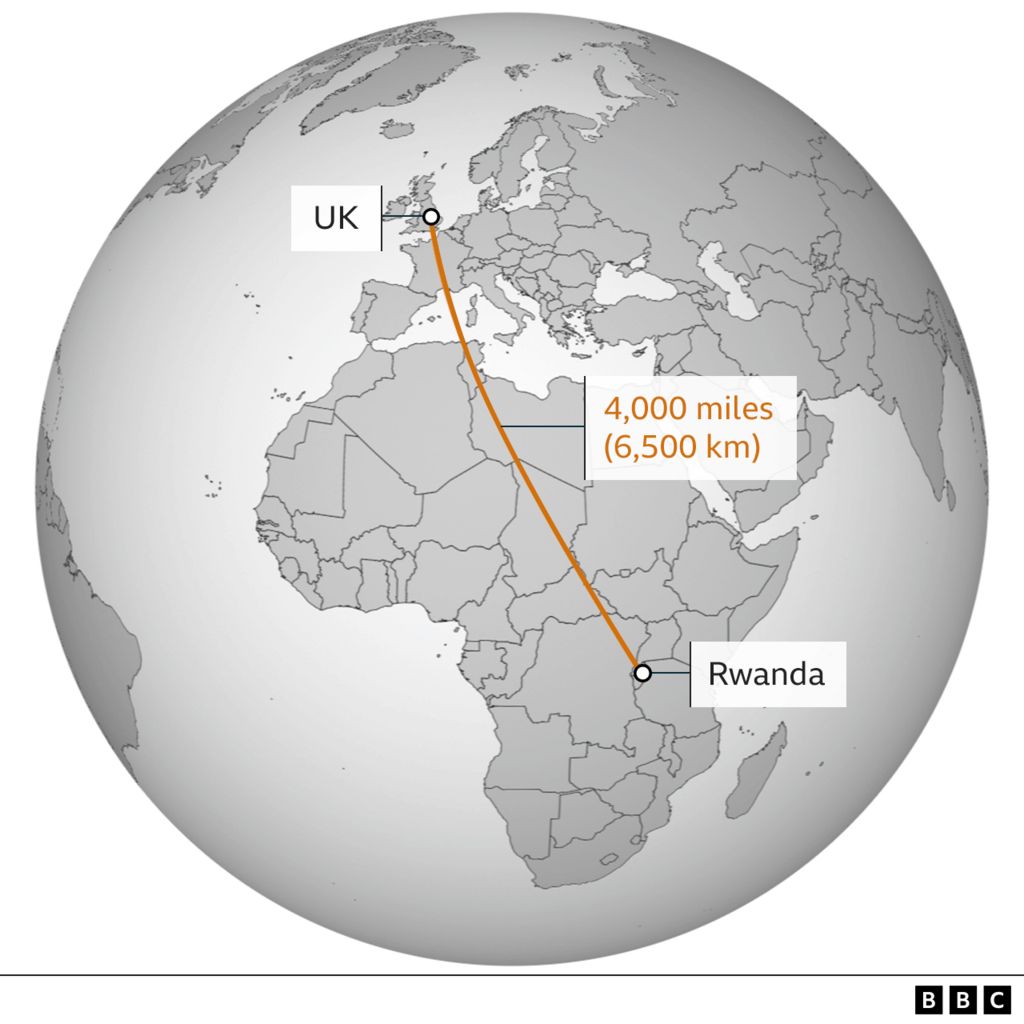 Questions have also been raised over the human rights record of the Rwandan government and its president, Paul Kagame.
Last year, the UK government itself expressed concern over "continued restrictions to civil and political rights and media freedom" in Rwanda at the United Nations.
However, Mr Johnson described Rwanda as being one of the safest countries in the world.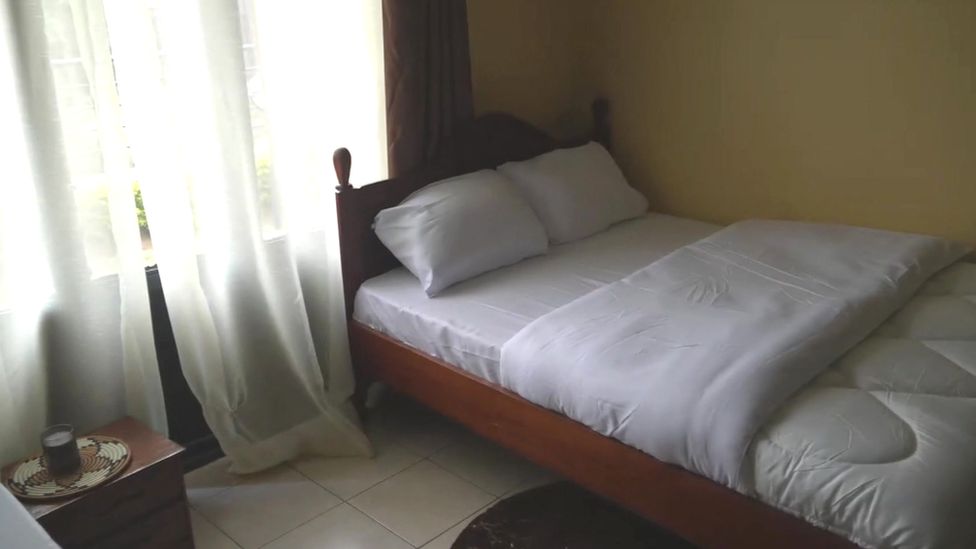 The prime minister also announced:
Asylum seekers who are resettled in the UK will be spread more evenly across local authorities
Plans to hand operational control of the Channel to the Royal Navy
£50m in funding for new equipment and specialist personal for Channel operations
A new government facility to house migrants, described as a reception centre, in Linton-on-Ouse, North Yorkshire
A maximum sentence of life imprisonment for people smugglers


'Something's got to give'
"What's crueller – that or being drowned? If it saves one life, surely it's got to be better than what's happening with these migrants now" – Lorraine, Dartington
"How are we treating these humans? Are we suddenly saying those coming from Ukraine, their lives are better value than those coming from certain other countries? I think it's abhorrent" – Hamid, Bicester
"I feel it's a real shame. We seem to have eroded this idea of fairness in our nation. We seem to no longer want to be the nation that wants to help other people. It seems a shame we've lost those values in our country" – Chris, Devon
"Let's forget about the optics and actually look at the reality. People smugglers will keep trying to find different ways until we break it. That's the cruel part here… I applaud the government for having some backbone" – Martin, Bedford


The government's Nationality and Borders Bill is making its way through Parliament, but time is running out to pass it into law after a series of defeats in the House of Lords.
MPs are currently on a break, but when they return, they are due to review a series of amendments, including one about powers to offshore asylum claims.
Human rights campaigners criticised the plan. The Refugee Council, said the proposal would not work and Amnesty International UK described the plan as a "shockingly ill-conceived idea".
Shadow culture secretary Lucy Powell said Labour wanted curbs on people smugglers touting for business online.
The Lib Dems said the government was "slamming the door" in the face of refugees, while the SNP's Ian Blackford described the plan as "absolutely chilling".