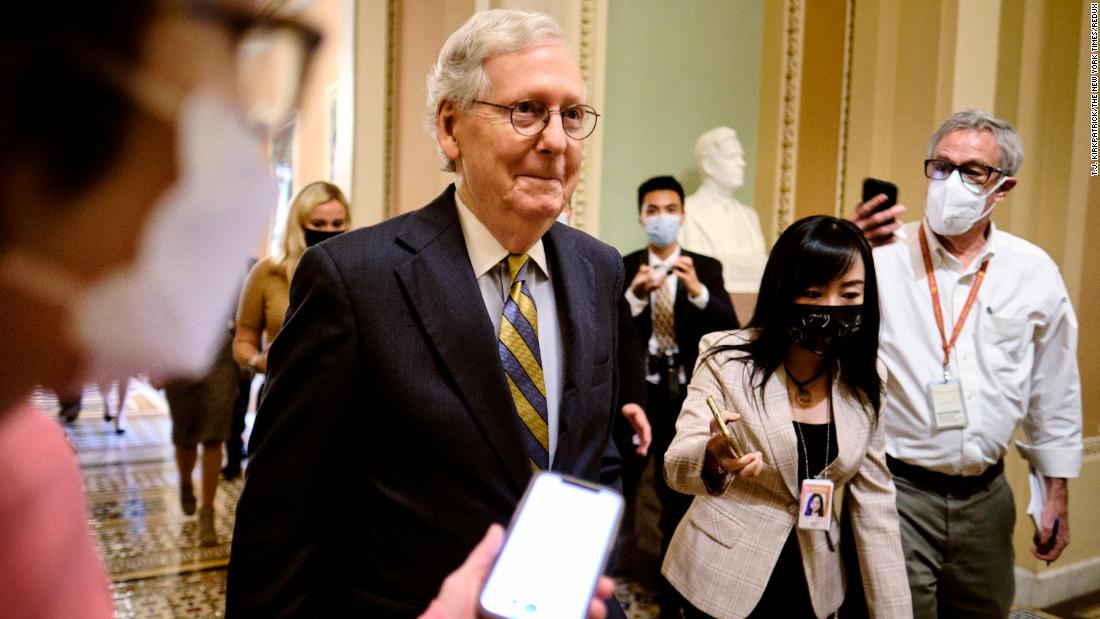 The Democratic bill, known as
the Freedom to Vote Act
, would make it easier to register to vote, make Election Day a public holiday, ensure states have early voting for federal elections and allow all voters to request mail-in ballots. The measure would also bolster security on voting systems, overhaul how congressional districts are redrawn and impose new disclosures on donations to outside groups active in political campaigns.
But Republicans have blocked a number of voting rights legislation since Democrats took the House and Senate the past two election cycles.
Senate Republican leader Mitch McConnell said Wednesday that the bill is similar to previous efforts Republicans blocked, saying it "still subjects popular commonsense election integrity provisions like voter ID to the whims of federal bureaucrats" and "still puts Washington in the middle of states' redistricting decisions."
"The latest umpteenth iteration is only a compromise in the sense that the left and the far left argued among themselves about exactly how much power to grab and in which areas," McConnell said. "As long as Senate Democrats remain fixated on their radical agenda, this body will continue to do the job the Framers assigned it — and stop terrible ideas in their tracks."
"Across the country, the Big Lie — the Big Lie — has spread like a cancer as many states across the nation have passed the most draconian restrictions against voting that we've seen in decades," said Senate Majority Leader Chuck Schumer. "If nothing is done, these laws will make it harder for millions of Americans to participate in their government."
"If there's anything worthy of the Senate's attention — if there's any issue that merits debate on this floor — it's protecting our democracy from the forces that are trying to unravel it from the inside out," he added.