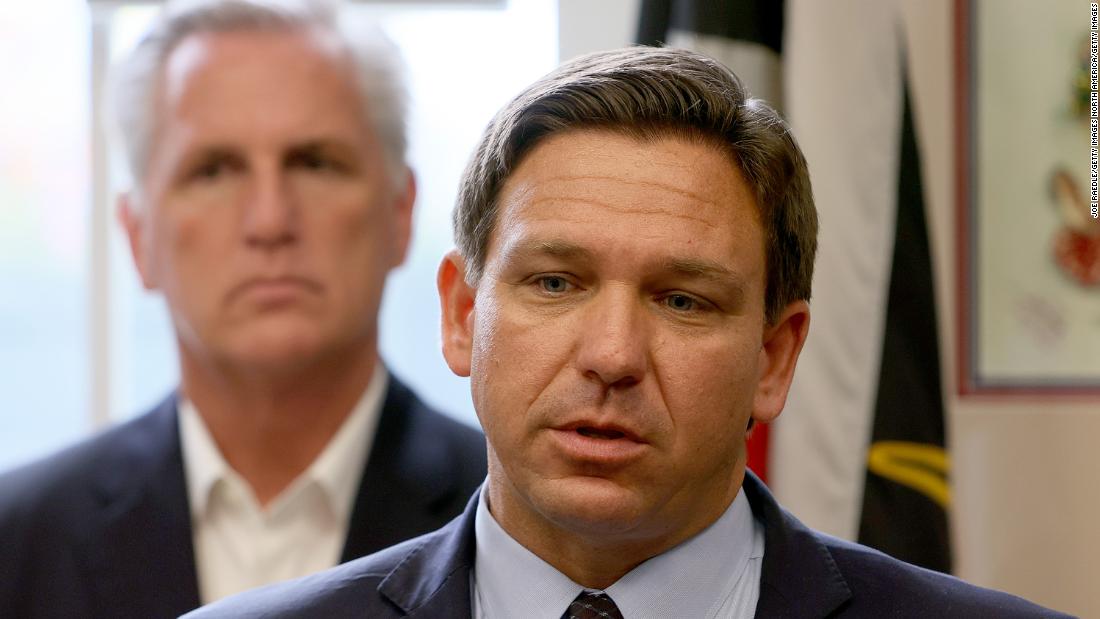 One in five new cases nationally have been reported in the state — virtually all spurred by the highly contagious Delta strain.
If you were governor, you probably would recognize the threat and think it your duty to work day and night to ensure that every single resident who is eligible gets the vaccinations that can save their lives.
You would think it. But not Ron DeSantis.
Where you might see tragic, unnecessary loss and suffering, Florida's governor apparently sees something else: opportunity.
From the beginning, the noisy right has lionized him for slow-walking or resisting shutdowns, mask mandates and other public health measures. He gained national attention and huzzahs from the base for banning "vaccination passports."
And now, even as Florida's emergency rooms and intensive care units are once again overflowing with gravely ill Covid-19 patients, many of them young, DeSantis is picking another fight that may profit his ambitions while jeopardizing public health.
The CDC guidance came amid the Delta-driven Covid-19 surge, which overwhelmingly has impacted the unvaccinated.
Those counties also are Democratic strongholds, and DeSantis promptly doubled down on his threat to punish school districts that mandate masks for students this fall, going so far as to suggest he would withhold state funding to those that enforce one.
DeSantis sees more gold in the battle with the health care bureaucrats and experts he says are lording over the citizenry. Previewing a battle between himself and Biden? That's a chance he could not pass up. (And in fairness, Biden invited it by singling DeSantis out.)
All of this is in service of the governor's obvious and overriding goal, which is to be the inheritor of the Trump base in '24, if the brooding former President takes a pass or becomes too hot for the GOP to handle.
Climbing infection rates and deaths? Hospitals packed to the breaking point? Growing risks to unvaccinated children?
These are problems for another day.