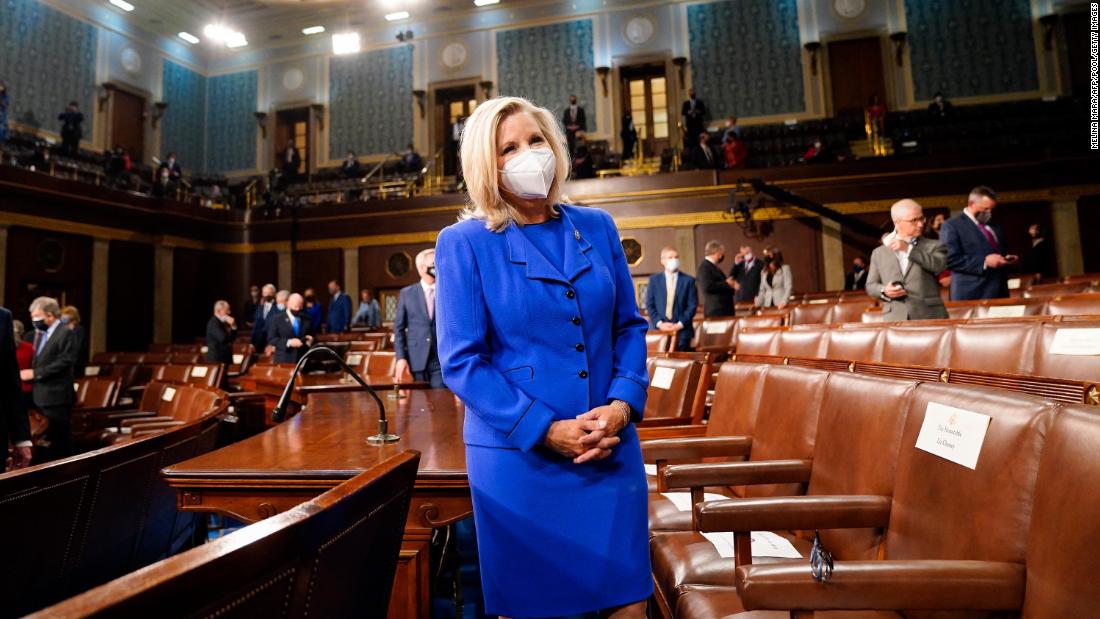 Donald Trump sends an email saying the election was stolen, and Cheney — the No. 3 House Republican —
tweets right back at him
, minutes later, that "the 2020 presidential election was not stolen."
House Republicans threaten to dethrone her from her leadership post; the response is a virtual shrug.
And when asked whether she has ruled out a presidential bid herself, the answer was no — as one might expect from any politician.
So what's going on with Cheney, the conservative Republican who voted with Trump more than 90% of the time?
"Something broke with her on November 3 and January 6," says one GOP strategist who knows her well and supports her. "She thinks it's a big lie and she can't live with it. It's kind of astonishing."
Cheney knows she's never going to be a MAGA member or nominee, so she occupies another lane — not the one with the never Trumpers, because she has supported Trump's policies in the past. She just believes his election lies have become a threat.
So sure, GOP leaders are angry that she has diverted the conference from a clear anti-Biden message, and that's true — she has. But she's now playing on a larger tableau. And if they're annoyed internally, and publicly, so be it.
Sometimes, even in politics, what you believe matters.