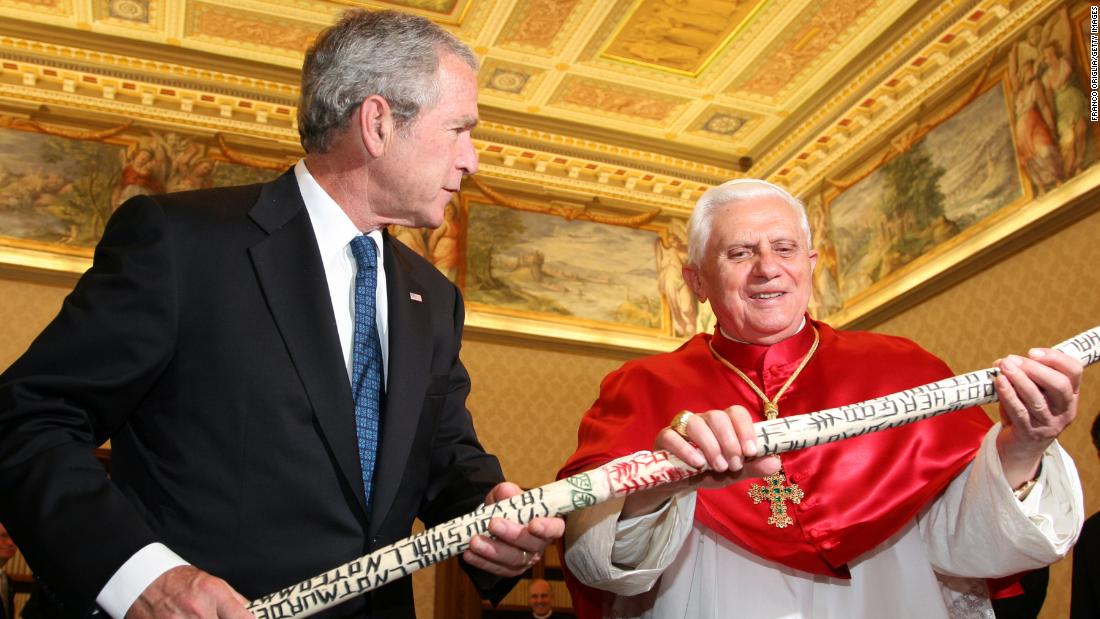 Updated 2:09 PM ET, Wed October 27, 2021
Every US president since Dwight D. Eisenhower has had a formal audience with the Pope.
A couple of them — Barack Obama and George W. Bush — have met with two different Popes.
Joe Biden, a devout lifelong Catholic, will become the latest president to meet the Pope when he visits the Vatican on Friday. Biden often wears his late son Beau's rosary on his wrist, and he frequently speaks about the important role that his faith plays in his life.