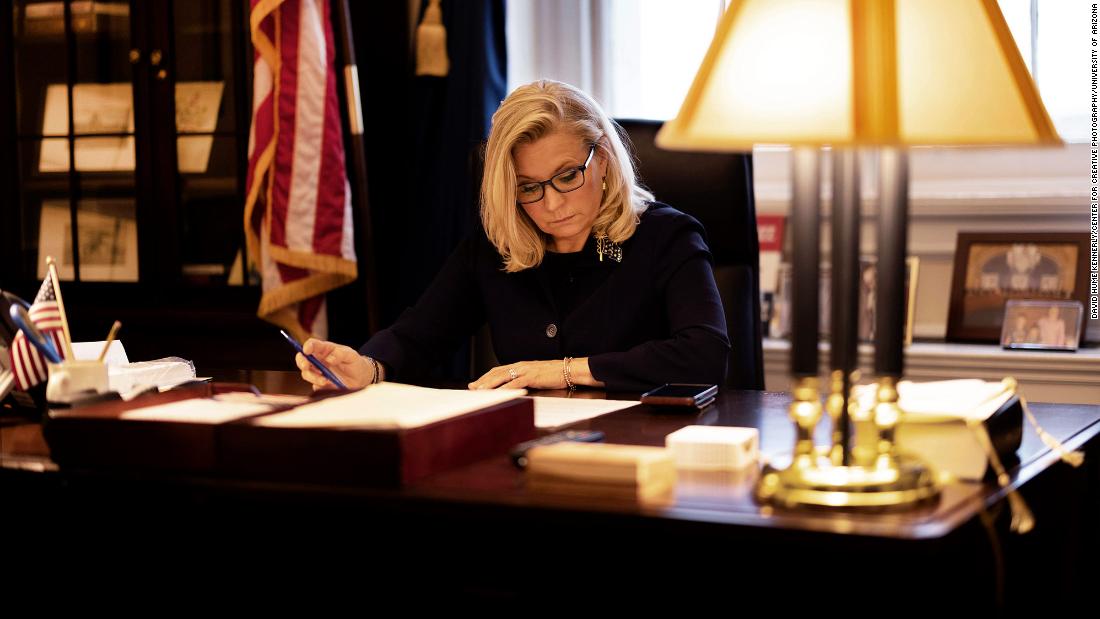 Updated 5:47 PM ET, Wed May 12, 2021
After being voted out as the third-ranking member of the House's Republican leadership, US Rep. Liz Cheney walked out of a closed-door meeting Wednesday and reaffirmed her vision for the party.
"I am absolutely committed — as I said last night, as I said just now to my colleagues — that we must go forward based on truth," she told reporters. "We cannot both embrace the 'big lie' and embrace the Constitution."
Cheney was one of 10 House Republicans who voted to impeach President Donald Trump for his role in the Capitol insurrection in January. She has since continued to be outspoken about Trump's election lies, highlighting a rift in the party that led to her ouster Wednesday as chairwoman of the House Republican Conference.
"This is vintage Liz Cheney, what you're seeing here: resolved and certain that she's doing the right thing," said photographer David Hume Kennerly, who has spent the past couple of days with Cheney.
Kennerly has known the Cheney family since he was the chief White House photographer for President Gerald Ford. Cheney's father, former Vice President Dick Cheney, worked in the Ford administration as the White House chief of staff.
"I've known Liz since she was 8 years old," Kennerly said. "She called me and asked if I wanted to come back, and I said yeah because I think this is such a big story and there was nobody even near getting close to her. …
"She's been very articulate about outlining her motivation, that's for sure. And you couldn't be stronger than her. There's no equivocation there. But that's how she's been ever since I've known her."