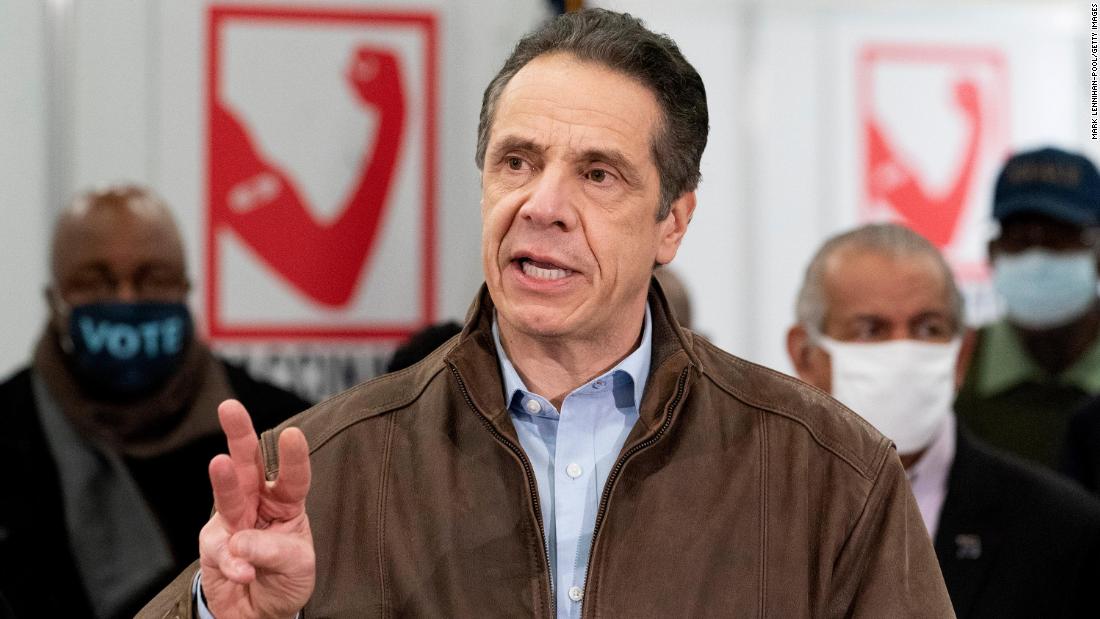 His persistent refusal to walk away from the governorship — or to show any doubt about whether or not to seek a fourth term next November drew eyerolls and derision from many Democratic politicians earlier this spring.
But
new poll numbers from Siena College
suggest that, at worst, the New York Democrat has managed to tread water amid these allegations — and may even be decently positioned to win again in November 2022.
A plurality of New York voters (49%) believe Cuomo should not resign while 41% say he should. And while 48% have an unfavorable view of him (as compared to 44% who see him in a favorable light), that is significantly better than the 40% favorable/52% unfavorable rating for Cuomo in last month's Siena poll.
There's also this: When matched with a generic Republican, Cuomo leads 48%-38%. (James, who is rumored as a possible primary challenger to Cuomo, leads 46%-29% over a generic GOPer.)
The data is not all great news for Cuomo. A majority of New Yorkers (53%) said they would prefer to vote for someone other than him next year, while 37% said they prepared to back him again.
But taken as a whole, Cuomo and his political team have to feel as though they have weathered the worst and come out with a fighting chance.
"Do scandals even matter any more?
"In a polarized political world, political science research suggests such allegations are unlikely to have much effect on politicians' approval or political ambitions."
In short: People are so polarized and tribal these days that nothing — absolutely nothing — will move them to vote for someone of an opposing party.
Which, in Cuomo's case, means that if he can keep James or any other serious Democrat from entering next year's primary against him, he has a real chance to win a fourth term. Because New York is a state that heavily favors Democrats, and Cuomo is a Democrat. It's that simple.
The Point: It will be very hard to make predictions about Cuomo's future until James' report comes out. (She has said there is no timetable to complete the investigation.) But at this moment, Cuomo is in as good of shape — given the past few months — as he could possibly hope to be.