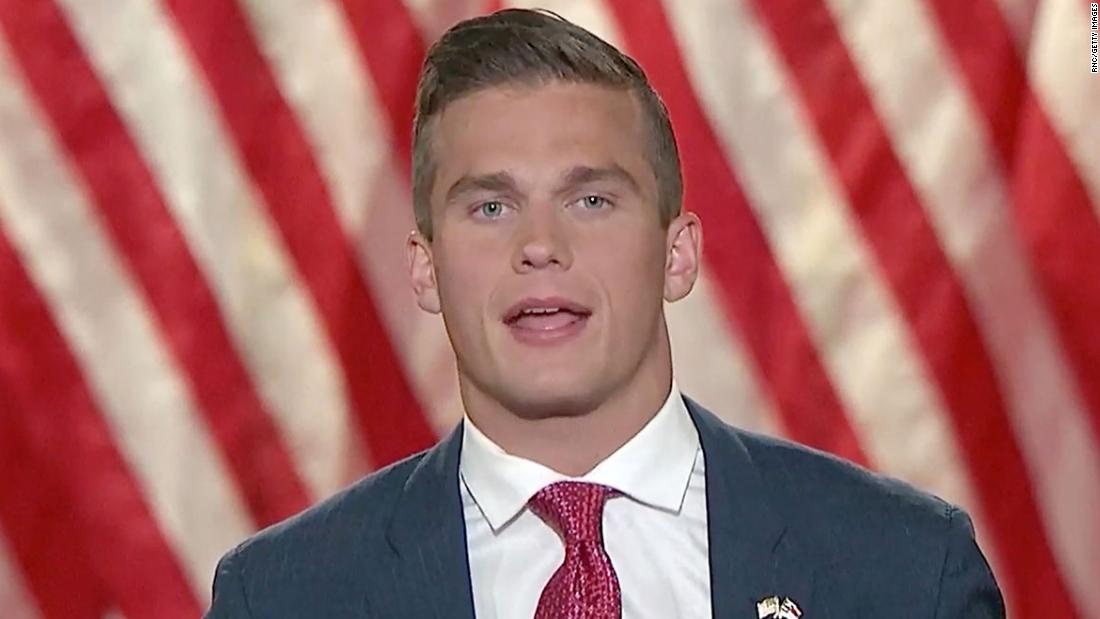 In fact, the five biggest vote-missers among House freshman members are all Republicans, with Cawthorn followed by Georgia Rep. Andrew Clyde (missed 13.4% of votes), Wisconsin Rep. Tom Tiffany (8.5%), Florida Rep. Scott Franklin (7.8%) and New York's Chris Jacobs (5.6%).
(Worth noting: New York Rep. Jamaal Bowman is the freshman Democrat who has missed the most votes in this Congress, at 2.82%).
Cawthorn's spokesman explains it away by noting the congressman was off getting married for a few days last month. But a four-day absence doesn't fully explain the sheer number of missed votes by Cawthorn.
None of this is by accident.
Cawthorn, the youngest person
ever to be elected to Congress in modern history, has been crystal clear on how much he values the nuts and bolts of legislating and voting (very little) and how much he prioritizes building his personal brand (a whole lot).
"I have built my staff around comms rather than legislation,"
wrote Cawthorn in an email
to his colleagues the same month that he was sworn in to Congress.
Which pretty much says it all. Cawthorn views his seat in Congress not as a perch to pass legislation (or even vote regularly!) but rather a springboard to raise money, get on TV and be a player in Trumpworld.
Just look at how he's acted.
* Cawthorn voted to object to the Electoral College results in Arizona and Pennsylvania on January 6 — despite the fact there was (and is) zero evidence of any wrongdoing. (
Asked by CNN's Pam Brown
why he voted to object to the Electoral College results, Cawthorn said that "the election was not fraudulent." Which, well, weird.)
Cawthorn is far from alone — as the list of missed votes by freshmen House Republicans makes clear. And there are plenty of names not on that list above who have made their bets on this new performance politics as opposed to the old way of legislating and, you know, voting.
The trend, unfortunately, within the Republican Party is toward more Cawthorns, more Greenes and more Matt Gaetzs and fewer people who view their jobs as working on legislation — and voting on it.
The Point: Donald Trump's impact on what success means within the Republican Party is vast. Performance is the way to get ahead now — and lots and lots of ambitious GOPers are flocking to that idea.