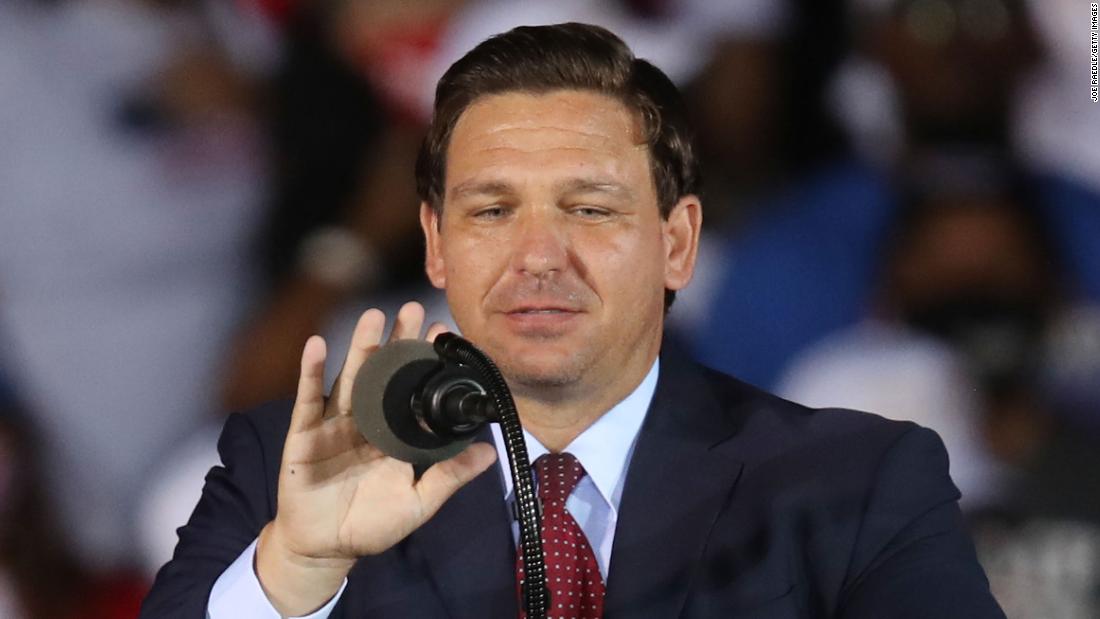 Asked about the possibility of facing Florida Republican Gov. Ron DeSantis in 2024, Trump was hugely dismissive.
Make no mistake at what Trump is doing here: He is sending a very clear shot across DeSantis' bow, making sure the newest and biggest star in the national Republican firmament knows that he can't possibly hope to beat the former president — and shouldn't even try.
Whether Trump's aggressive approach to a DeSantis' candidacy impacts the Florida' governor's thinking about 2024 remains to be seen. But like with so many things Trump says about other people, it's deeply revealing about the former president and how he thinks about himself and his role in the party and the country.
Trump views himself, effectively, as the king of the Republican Party. In his mind, everyone is not only below him but also owes him a debt of gratitude for having any sort of power. And that view very much informs how he sees DeSantis.
That endorsement propelled DeSantis to a come-from-behind win in the GOP primary — and, eventually, the governor's mansion.
What Trump likely didn't plan for is how DeSantis, once in office, has emerged as a conservative hero.
And that's right about where DeSantis went from being a proud project for Trump to a potential threat. See, Trump is not the leader of the Republican Party in any traditional sense. If he was, promoting young, conservative stars would be the sort of thing that he would (and should) do. Trump doesn't see his role that way. His job is to be the unquestioned head of the party while everyone else's job — including DeSantis — is to bow down to that reality.
Which is what makes 2024 intriguing. If, as expected, Trump does run to win his old job back, will everyone — including DeSantis — just fall in line behind him? Or will someone — or several someones — run to move the party beyond Trump?