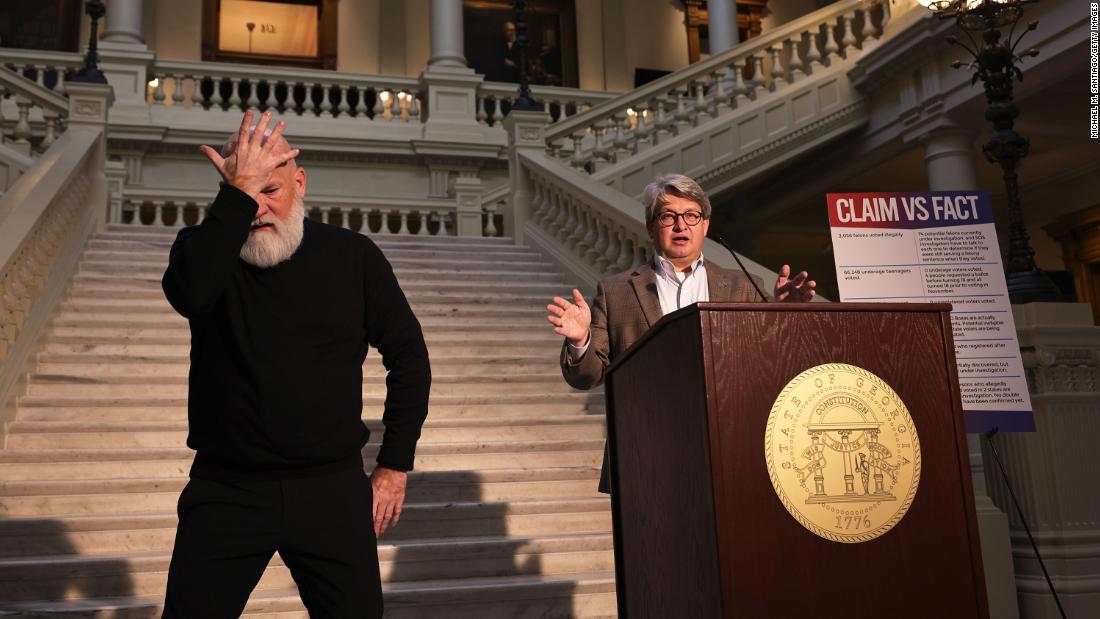 Brad Raffensperger is not most secretaries of state. He is the SoS in Georgia, and the man that former President Donald Trump has designated as enemy #1 (or #2 behind Georgia Gov. Brian Kemp) from the 2020 election.
Trump spent the weeks (and months) after his loss in Georgia insisting that he had won the state and urging Raffensperger and Kemp to overturn the results.
Neither did so. And both are running for new terms next November. While the Kemp race will be one of the most high profile in the country, there's plenty of reasons why Raffensperger's bid for reelection matters a whole lot too.
"Unlike the current Georgia Secretary of State, Jody leads out front with integrity," Trump said, adding: "Jody will stop the Fraud and get honesty into our Elections!"
Which brings me to the 2nd reason this race matters so much: The 2024 presidential election.
Remember that President Joe Biden beat Trump by just 12,000 votes (out of almost 5 million cast) in Georgia in 2020. The narrowness of that margin ensures that Georgia will, again, be one of the most targeted states by both national campaigns.
Who is overseeing the election — whether Raffensperger, Hice or Democratic state Rep. Bee Nguyen — will matter not just in Georgia then but also nationally when it comes to selecting the next president.
The Point: Downballot races usually get ignored because people think they don't matter. This race matters. Bigly.