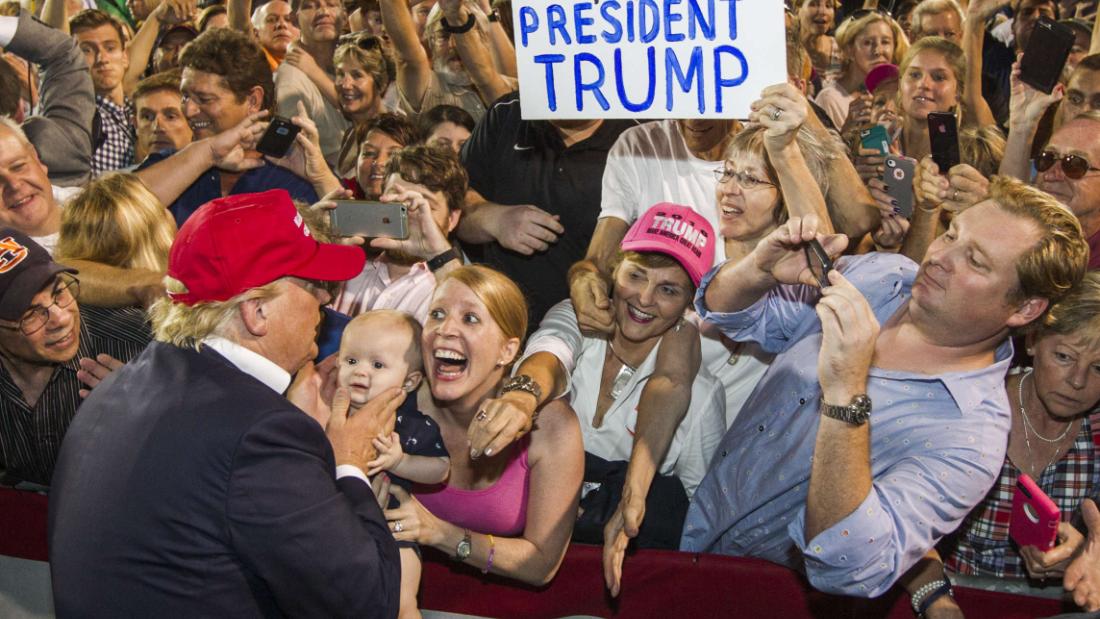 For starters, polling showed GOPers want the Republican Party's policies to be modeled off Trump, not vice versa.
More than three-quarters of Republicans polled say the party should follow more of Trump's example on key issue areas, including:
89% want a Trumpian take on economic issues.
88% want to follow Trump's example on immigration issues.
77% prefer Trump's model for how to treat the media.
Digging deeper into the poll's
top lines
, an overwhelming majority of Republicans said Trump represents the party on every single policy issue asked about. The lowest percentage of GOP interest in a Trump-style policy effort? How Trump treats liberals, but even that mustered a solid 69% support.
This is yet another striking example of how the Republican Party base is intertwining with Trump himself. As CBS pollster Anthony Salvanto
put it
: "It's a personal connection to him we've seen for years."
The poll also found that 66% said other Republicans being loyal to Trump is important, which brings us to the matter of Liz Cheney. Among those polled, a whopping 80% of those who were familiar with the GOP move to oust Rep. Liz Cheney from House leadership supported it.
For all that was made of
Cheney's stand against Trump
, this is yet another sign that the non-Trump lane within the Republican Party is extremely narrow, if it exists at all.
The Point: Bad news for those searching for signs of a non-Trump path within the Republican Party. Right now, the vast majority of GOP members are still very big on the former President — and not much else.