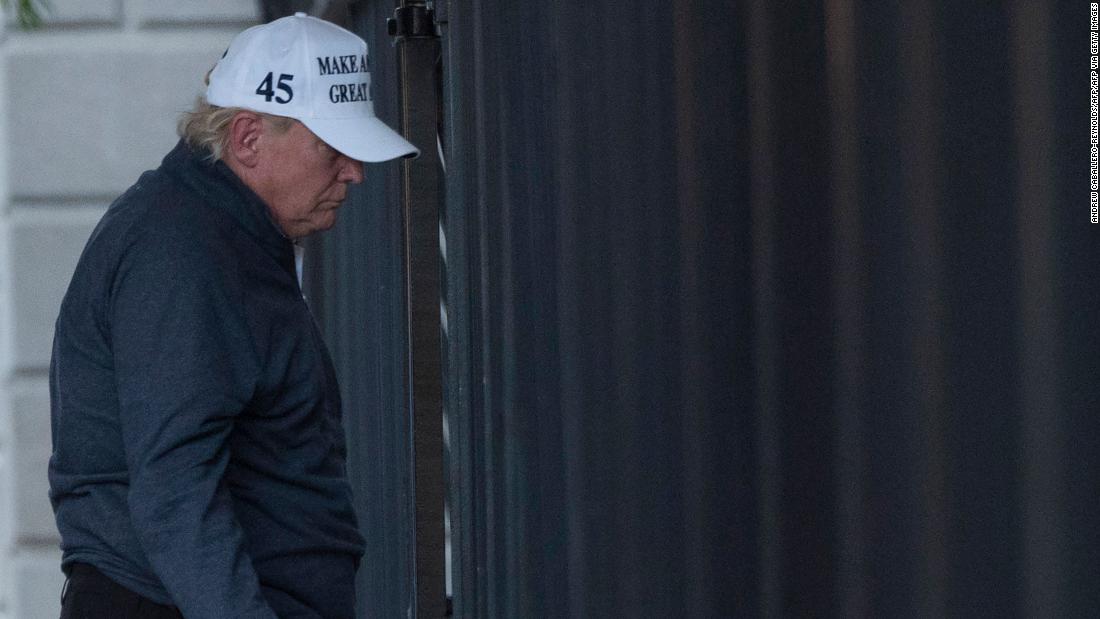 "The congresswoman has every right to her opinion,"
said Kennedy
. "But she doesn't have every right to be a leader, and it's clear to me that many House Republicans want to concentrate on the Biden agenda in 2022 and she doesn't want to do that."
Read only slightly between the lines of Kennedy's argument and you get this: Cheney is stuck in the past when it comes to Donald Trump and the 2020 election. Republicans want to look to the future — in 2022 and beyond.
That's exactly how House Minority Leader Kevin McCarthy cast the planned removal of Cheney during an interview on Fox News over the weekend. "We want to be united in looking, moving forward," he said.
Which is funny!
Because just two days ago, the Weber County Republican Party
censured
Utah Sen. Mitt Romney for his vote to impeach then-President Trump for his role in inciting the January 6 riot at the US Capitol.
Trump celebrated the move.
"After being loudly booed at the Utah Republican Party Convention, Utah's Weber County censured RINO Mitt Romney in the strongest of terms,"
Trump said in a statement released Monday
. "He is BAD NEWS for our Country!"
(Worth noting: Trump also continues to send out
daily missives
arguing that he was somehow cheated by a dump of ballots in the wee hours of election night. Which, last time I checked, was November 3, 2020.)
Then there was last Friday, when Ohio Rep. Anthony Gonzalez, who, like Cheney, voted for Trump's impeachment in the House, was
censured
by his state Republican Party. "Republicans and Democratic members alike have the right to vote in any way they so choose," said the Ohio Republican Party chairman in a statement after the censure vote. "This committee also has a right to stand on principle and conviction."
If this is what moving forward and focusing on the future looks like, then what the heck would dwelling in the past be?
And then, of course, there's the little matter of arrests still being made by federal authorities — and legal cases being prosecuted — for those who, at Trump's incitement, stormed the Capitol on January 6. (One defendant's lawyer said his client had developed a case of "
Foxitis
" from watching too much Fox News Channel. Which, well, yeah.)
The Point: The idea that Cheney will be ousted from leadership tomorrow because she wants to look back, not forward, is utter bunk. Cheney is going to be removed because she's unwilling to fall in line with Trump's cult of personality. It's that simple.