NEWYou can now listen to Fox News articles!
Allison Gollust, CNN's executive vice president and chief marketing officer who admitted to having a consensual relationship with her ousted boss, Jeff Zucker, is resigning from the network.
"Earlier today Allison Gollust resigned from CNN following the conclusion of the Company's investigation into issues associated with Chris Cuomo and former Governor Andrew Cuomo," TimeWarner CEO Jason Kilar announced in a memo to staff on Tuesday.
"Based on interviews of more than 40 individuals and a review of over 100,000 texts and emails, the investigation found violations of Company policies, including CNN's News Standards and Practices, by Jeff Zucker, Allison Gollust, and Chris Cuomo," Kilar wrote.
JEFF ZUCKER SAGA: OUSTED CNN BOSS RECEIVES MUSICAL TRIBUTE MOCKING RELATIONSHIP WITH ALLISON GOLLUST
"We have the highest standards of journalistic integrity at CNN, and those rules must apply to everyone equally. Given the information provided to me in the investigation, I strongly believe we have taken the right actions and the right decisions have been made," he added.
A spokesman for CNN confirmed Gollust's resignation to Fox News.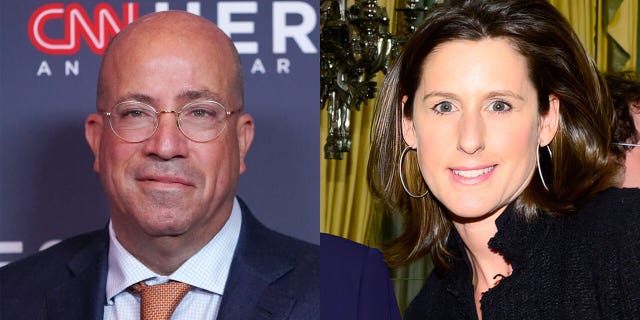 Gollust's resignation came just days after Zucker was forced to resign for failing to acknowledge his years-long affair with his employee.
"Jeff and I have been close friends and professional partners for over 20 years. Recently, our relationship changed during COVID. I regret that we didn't disclose it at the right time," Gollust said at the time.
CLICK HERE TO GET THE FOX NEWS APP
However, damning revelations have been reported since Zucker's resignation, including how his relationship with Gollust dates to 1996 when she was a "trainee" and he was the executive producer of NBC's "Today" show and how the two of them fed "talking points" to Gollust's old boss, Andrew Cuomo, to combat attacks from then-President Trump in the early months of the COVID pandemic.
The CNN lovebirds were also reportedly "instrumental" in the televised Cuomo Brothers interviews in 2020, and Gollust personally appealed to the governor to continue his CNN appearances when his office began resisting.