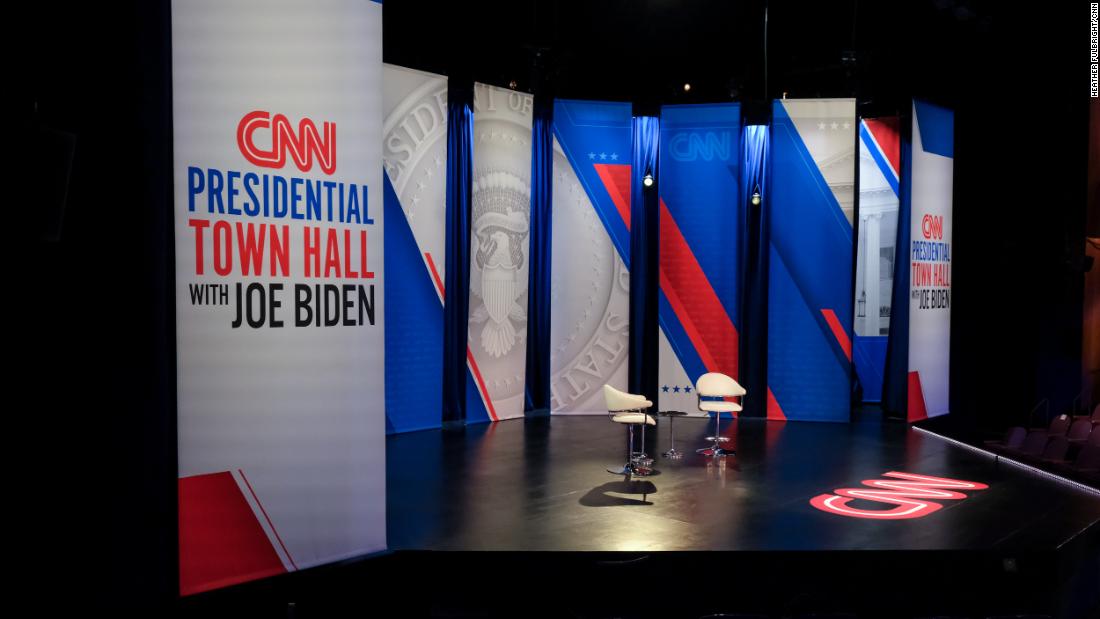 President Biden will participate in a CNN town hall on Thursday in Baltimore, where he'll take questions as his administration continues to sell his ambitious legislative agenda to members of Congress and the nation.
CNN anchor Anderson Cooper will moderate the live broadcast event, which will air at 8 p.m. ET on CNN and last 90 minutes.
A CNN spokesperson said an invitation-only audience will be present at the town hall and the network will follow all local and state Covid-19 guidance and regulations to ensure a safe event.
Biden's town hall comes at a critical time for his administration.
The President has spent months delivering speeches across the country trying to sell the public on his infrastructure plans. And this week, Biden is meeting with lawmakers to negotiate both aspects of his infrastructure proposals — a sweeping economic package to expand the social safety net and a $1.2 trillion bipartisan infrastructure bill.
Vice President Kamala Harris will be campaigning Thursday for gubernatorial candidate Terry McAuliffe in neighboring Virginia, a source familiar with Harris' event told CNN.
The long slog of congressional negotiations is expected to loom over the upcoming November elections, which are just weeks away. Although Democrats have confidence in Congress' ability to pass the bills in some form, the possibility for those bills to pass before the November elections — acting as a boon for Democratic candidates — is becoming less likely as each day passes.